An interview by Leah Giesbrecht of the Chartered Professional Accountants of British Columbia.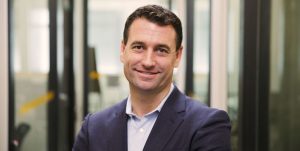 Ted Reid has helped his firm, Paladin Security, an independent security provider, grow to the largest of its kind in Canada. As Paladin's chief financial officer, Ted has contributed to this expansion by helping the firm complete strategic acquisitions and embrace new client technologies. In recognition of his accomplishments, Ted, who is a chartered professional accountant, was granted a 2017 BC CFO Award in the large private company category.
Key to Paladin's success, says Ted, has been his finance team's ability to bring value to other departments by communicating operating results to decision-makers within the organization and by motivating employees to buy into best practices. IndustryUpdate.ca had the chance to speak with him about the different ways a finance team provides value to its entire organization.
What components does a finance team need to help a business succeed?
I think every strong finance team has to have accountability, respect, and knowledge of the business they are in. Accountability is critical for successful outcomes, respect is a foundation for teamwork, and knowledge of the business is mandatory to understand operating results; this includes empathy for the challenges other departments face and proactively planning for changes or growth in the business.
Aside from the standard functions, how can a finance team like the one you've just described add value to the organization?
Obviously, timely and accurate financial reporting to stakeholders, such as the banks, shareholders, and management, is a given for any successful finance team. Digging deeper, a strong finance team needs to be the communicator of accurate, understandable analysis of the operating results to operational management in such a way that it influences the adoption of, and adherence to, best practices in every area of the organization. It is easy enough to develop company policies that follow best practices; however, making sure people are committed to and engaged in living these values is the critical part.
As someone who steers both a department and an organization, how do you define effective leadership? How does it bring value to your business?
Effective leadership has so many aspects. Leaders must be clear in setting direction at the mission, vision, and values level while also covering off the detailed procedures for successful outcomes. There has to be sound judgment on delegating authority based on trust that is earned. Lastly, a leader must be a force of positivity that influences a 'can do' attitude within the team.

Personally, the top three skills I use to be an effective leader are listening, trust, and positivity. Listening is important because people need to be heard to establish the mutual respect that is necessary for teamwork. Trust is critical to be able to delegate effectively, and to allow team members to work autonomously and take ownership of their responsibilities. All leaders must clearly define success, believe in the team to achieve the desired outcomes, and exude positivity in these goals."
In closing, Ted says that to provide value to a business, it's important that finance professionals bring both technical know-how and passion to their work to help them influence company-wide decisions. He notes, "As finance professionals, it's critical for us to have technical skill, but if you don't have passion for something, then it will be hard to achieve all that you can be.
Photo: Colin Nordin