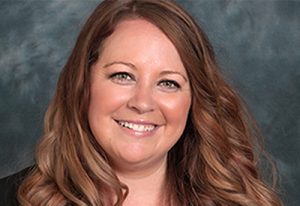 CALGARY, AB (2017) – Paladin Security is excited to announce the promotion of Sapphire Husky to the  organization as Regional Manager of People & Culture. Sapphire will be responsible for day to day support of the HR teams in Victoria, Kamloops, Kelowna and Prince George in addition to current requirements in Southern Alberta.
Sapphire began her career with Paladin in late 2012 and has grown immensely since then. Her talent was identified early on and with management's encouragement, she has grown within Paladin's Calgary HR department into her current role as HR leader for Southern Alberta.
Sapphire's desire to learn, and make an impact on our organization makes her more than deserving to take this next step in her career with us! She is yet another example of a member of our team whose hard work has resulted in personal growth and promotion and I am very proud of her for both, says Chad Kalyk, Executive Vice President of Paladin Security Group.
Within the last two years, Paladin has experienced an active growth period. It has acquired six companies since the end of 2016, and through acquisition, Paladin formed PalAmerican Security, serving 16 states in the U.S.A. With the expansion of our organization we want to ensure the support of our people continues at an equal pace. The creation of the HR leadership role within the Pacific Region will work to support our Paladin Security Group branch HR operations in Southern Alberta and BC (outside of Vancouver).
-30-