With Halloween on Saturday, the popular holiday tradition of Trick-or-Treating remains up in the air for many friends, families, and community members as they calculate the safeness of the spooky celebration during our global pandemic. Before going out, it is always advised to check Health Canada, as well as provincial and local safety laws or regulations put in place to maintain a low risk.
While most activities tend to be high risk right now, there are some lower risk ghoulish alternatives that will still put you in the spirit of Halloween!
Low Risk Halloween Activities
Pumpkin carving with your quaran-team! These are members of your household, or individuals you see often, who are following COVID-19 safety regulations
Spookify your house or apartment with decorations
Create a Halloween scavenger hunt for your kids! Take them from house to house and see if they can find everything on the list (from a safe distance)

This can also be done inside your own home!

Organize a virtual Halloween costume contest
Have a Halloween movie night with your quaran-team!
Make a Halloween-themed treat for the family to enjoy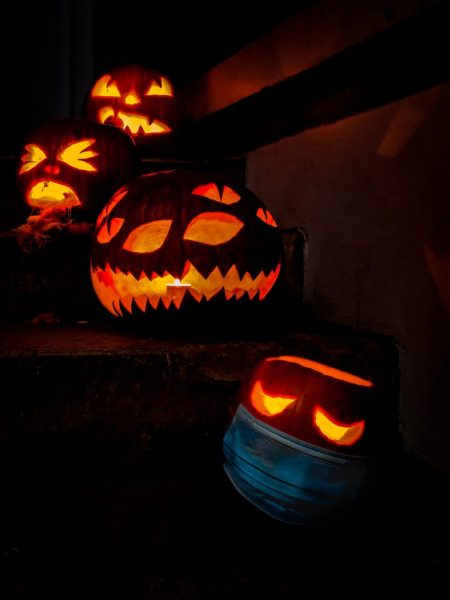 Medium Risk Halloween Activities
Participate in one-way Trick-or-Treating. Individually wrapped Halloween candy bags can be lined up at the end of a yard or driveway for socially distanced fun!

If you're preparing the bags, remember to wash your hands with soap and warm water for at least 20 seconds before and after

Organize a small, outdoor costume parade people can enjoy while practicing social distancing
Go to an outdoor costume party where all participants must wear protective masks

A costume mask is not a substitute for Health Canada suggested cloth masks, unless it is made with two or more layers of breathable fabric that covers your mouth and nose
Do not wear a costume mask over your protective cloth mask as it may be dangerous/too hard to breathe
Consider wearing a Halloween-themed cloth mask that offers protection

Visit a pumpkin patch where social distancing is enforced, and hand sanitizer is available before and after touching pumpkins
Host an outdoor Halloween movie night where social distancing is followed
High Risk Halloween Activities
Prevent the spread of COVID-19 by avoiding these high-risk activities associated with Halloween.
Traditional Trick-or-Treating where children go door-to-door and are handed treats
Trunk-or-Treat, similar to traditional Trick-or-Treating, but treats are handed to children from trunks of cars lined up in parking lots
Attending a crowded indoor costume party
Going to an indoor haunted house that is not practicing social distancing

Avoiding people crowded together, where frightened screaming may occur is advised

Going on haunted hayrides with groups of people who are not part of your quaran-team
Avoid traveling to any fall festivals outside of your own community, particularly if COVID-19 is present in your community

Contain the spread, stop the spread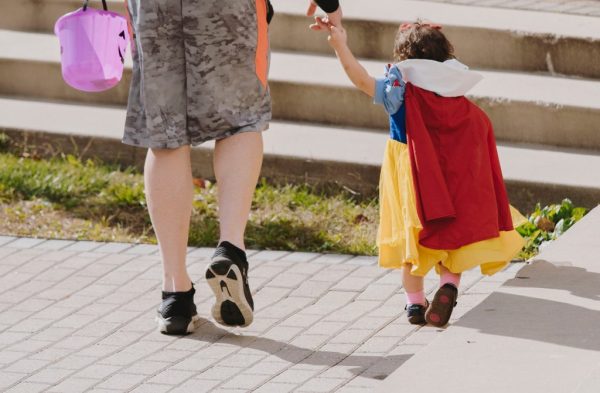 Although Halloween may look different this year for many, it can still be enjoyed in all its eerie glory! For more general safety-related tips and tricks, read our previous blogs:
If you or someone you have been in contact with is positive for COVID-19, you should avoid in-person Halloween festivities and handing candy out to Trick-or-Treaters.
Happy Halloween!
Reader Interactions