As governments across the country are progressing their reopening plans and relaxing lockdown measures, it is very easy for people to feel like things are returning to normal, to let their guards down, and begin relaxing their own anti-transmission measures. However, the situation is actually the opposite. COVID-19 is still present and even though we have flattened the curve in many areas, experts believe there may be 2nd and even 3rd waves of spreading as we reopen. Meaning, it is more important than ever that we stick to and reinforce the established anti-transmission measures both in our personal lives and at work.
Health Tips for COVID-19
Wash Your Hands
With soap and water (or hand sanitizer if unavailable) for 20 seconds. Also, wash your hands as soon as possible after touching common items, regularly touched by others, such as doorknobs. Do not to touch your face with unwashed hands.
If possible, carry a small bottle of hand sanitizer with you, for times when you may not be able to wash your hands right away, such as when taking transit or attending a public space.
Practice Respiratory Hygiene
If you need to cough or sneeze, be sure to do so in the crook of your elbow/sleeve or into a tissue and dispose of the tissue immediately.
Physical Distancing
Maintaining a minimum of 2 meters or 6-7 feet away from other people is still one of the most reliable methods of restricting the spread of the virus. You should also continue to avoid any physical greetings such as handshakes or hugs. Visiting with friends from outside your household should be relatively safe, as long as you maintain physical distancing.
Stay Home If You Are Sick
Avoid going to any public places or coming into close contact with anyone outside of your household if you are sick. There are many symptoms of COVID-19, some of which are minor, and it is not worth the risk of spreading the virus to others if you have it. If unsure, contact your local Public Health Authority and ask for advice.
Sanitation of Surfaces
Within shared spaces outside of your home, it is important to ensure surfaces and equipment are cleaned and sanitized with disinfectant before use. Visibly soiled surfaces should be cleaned prior to being disinfected. For example, if you take your child to the playground, it is a good idea to disinfect the surfaces they will be touching prior to use. At home, soap and water should be good for most applications but disinfectant is recommended for any areas suspected to be contaminated.
Masks and Face Coverings
While wearing masks and face coverings do provide some protection from catching COVID-19, the biggest benefit is in preventing infected persons from spreading the virus, as wearing one significantly reduces the distance you can spread the aerosol droplets carrying the virus when talking, coughing and sneezing. The more people that wear them, the better they work.
It should be noted, Medical grade masks such as N95 masks, are PPE and should be reserved for medical personnel or caretakers dealing directly with people infected with COVID-19.
Be Aware of High Risk People
Take note of individuals at a higher risk of suffering the worst symptoms of COVID-19 within your family, friends and workplace and take extra precautions to ensure you and others don't transmit the virus to them. If you know someone that is high risk, they may need assistance in having necessities delivered to their home. Reach out, make sure they are okay and see if you can help.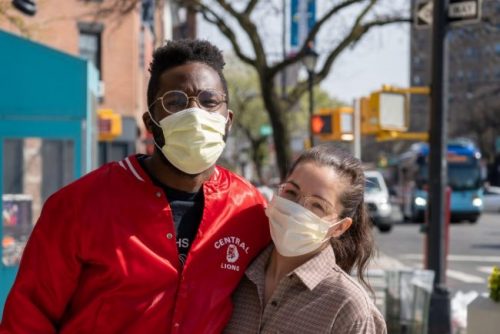 Mental Health and COVID-19:
Many people are facing challenges that they have never experienced before, both in their professional and personal lives, causing increase in fear, anxiety and other emotions, that can negatively affect mental health. It is important remove the stigma of mental health and recognize as well as acknowledge when our mental states are being affected and take action, such as seeking help, to address the situation.
Focus on What You Can Control
Do not dwell on the things you cannot control. Instead, focus on those things in your control, that you can do to make your life/situation better and take committed action towards those items.
Accept Your Thoughts and Feelings
Accept that the world has changed and acknowledge any fear, loneliness or other negative feelings you may be experiencing. Ignoring these feelings, will do no good.
Open Up
Speak to those you trust about any negative feelings you may be experiencing, especially if you are feeling overwhelmed. Don't be afraid to seek professional help, if you need it.
Stay Connected
It's easy to feel lonely and disconnected from others as one of the most effective methods of preventing the spread of the virus is to stay away from other people. It is important to make use of technological means, such as video calling, to connect with people outside of your household. You can also organize social distancing meetings outside with friends.
Get Outside and Exercise
Regular physical exercise has been proven to be extremely beneficial to mental health. If you can do so safely, get outside into nature as often as possible.
Identify Resources
For help, assistance, support and advise. This includes friends, family, healthcare professionals and emergency services. For instance, all Paladin employees have access to a free and confidential Employee and Family Assistance Program they can reach out to.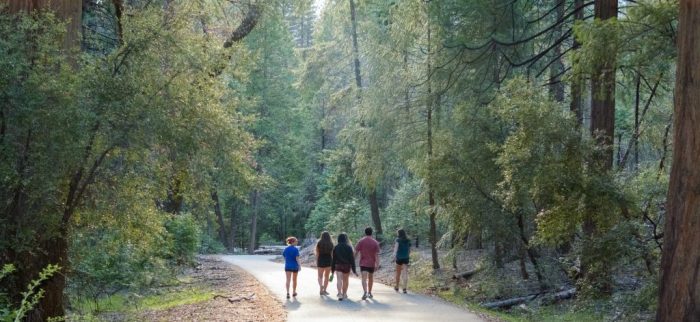 Reader Interactions