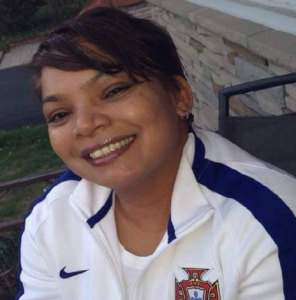 How long have you been with Paladin?
I have been with Paladin for five years and am currently working as a Site Supervisor.
What initially motivated you to join the security industry?
I really wanted to get into integrated security after finishing Police Foundation. I started looking for a job only to be turned down because I was lacking the experience that most companies required. Then I decided to start from the bottom and accepted a position as a Guard.  This position was where I learned all the ins and outs about being a security personnel and I gained so much knowledge and was able to apply that knowledge, as I transition into my other role as a Site Supervisor.
Which unique traits do you believe women bring to security?
 I think women bring organization to security (we are just great at multi-tasking)
How would you describe Paladin Security?
I enjoy working for Paladin. I like the fact that I have a strong support system beside me, my Client Service Manager. I also like the fact that I can make decisions that benefit the company and my judgement is respected.
What's the best piece of advice that you've received that you would pass on to women following in your footsteps?
Be strong, never take no for an answer, always have the answer and don't ever say "I don't know". Always belief in yourself,  knowledge is the key to be successful,  bad knowledge leads to bad decisions, which in turns leads to a bad outcome. Take pride and passion in what you do.