Superior Customer Service
From our humble roots of 4 employees to a dedicated security force of over 10,000 professionals across North America, Paladin's growth is testament to our leadership team's commitment to superior customer service. 100% owned and operated by our senior leadership team, our owners all work full time in the business in senior management capacities. Having owners as senior management is a key advantage to clients because it allows us to make decisions and respond to situations quickly and proactively.
Best Managed Company
Our dedicated management team is comprised of security professionals who have years of experience in the field - many of whom started right here as Security Officers. This front line knowledge and insight has not only been instrumental in helping Paladin revolutionize security practices in the industry, it has also resulted in the company being recognized as one of Canada's Best Managed Companies for 6 years running. In addition to being the industry leader, Paladin is the only security company to ever receive this prestigious honour.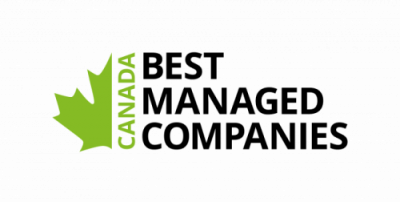 Our Mission
Our mission is to provide our clients with the finest security services and products available in the marketplace. Through our extensive complement of high quality products and services, we will enable our clients to run their operations with minimal effort and concern for their safety and security. We will provide the very best in quality which, in no uncertain terms, means investing heavily into the selection, support, supervision and personal development of our people. We will develop the most responsive customer service programs in the industry by creating strong lines of communication and by investing in leading-edge technology that adds value to our customers.
We will make a very strong commitment to our people, as they are ultimately responsible for our success. We seek to create and maintain an environment where every employee is rewarded according to their contribution to the success of our collective efforts. We will further reward our people with job satisfaction, recognition, advancement opportunities, leading-edge employee benefits and bonus incentive programs.
WE'RE HERE TO HELP
At Paladin, we will take the time to understand the security challenges you face and help you develop an integrated program customized to address your individual situation, needs and budget. Contact us today for a free consultation.