The Industry Leader in Shopping Mall Security
Just as shopping centres have evolved to include millions of square feet of retail stores, multi-level office towers, large parking facilities, mega stores, movie theatres and even child play areas, so has the role our security professionals play within these microcosmic cities. With the success of the shopping centre intrinsically linked to the diversity of stores found within and the populace drawn to spend time there, any mall and retail security program has to be sensitive to the unique challenges that inevitably occur when dealing with such a wide variety of customers.
Our shopping mall security services include:
Guard services
Loss prevention
Systems technologies
Video surveillance
Fire safety
Expert Insights Into the Unique World of Retail Security Services
Nowhere is the symbiosis between customer service and security more prevalent than in a shopping mall and retail security program. At Paladin, we have become a leader in this niche market as we understand the nuances of the environment and the emphasis that must be placed on the culture of customer service excellence at each retail facility.
At Paladin, we have built our Mall and Retail Security Programs to create a safe, secure and welcoming environment that satisfies the needs of the three key client groups: the mall management, the tenants, and the shopping centre's customers.
Customers come first
From the moment a Paladin Security Officer becomes a part of our team, they are taught that our clients and our customers come first. We believe that to provide unmatched service, our people must be put through our stringent selection process and industry leading training to ensure that their skills sets will allow them to be successful in this specialized environment.
Enhanced security programs
What this means to everyone involved is that they can rest easy knowing that only the best of the best of our customer service superstars work in shopping centre security positions.
Finally, this commitment to quality staffing is further reinforced through our understanding that a shopping centre requires technology-based solutions and systems to enhance the program and improve site safety, so that tenants and visitors can feel safe, secure and can continue to sell their products and shop 'till they drop.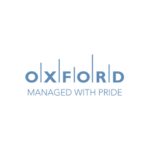 Oxford Properties, established in 1960 is a global real estate owner, investor, developer and property manager with a portfolio of office, retail, industrial, multi-residential and hotel assets.
We challenged the Paladin management team to provide a specific kind of person for their guards services and they delivered! Their frontline staff exude confidence and have the ability to handle any situation with firmness and compassion.
KEY SERVICES FOR SHOPPING MALLS AND RETAIL CENTRES
Need to hire security?
Preparing an RFP?
Download the Top 10 Pitfalls to Avoid When Choosing a Security Partner. br>At Paladin, we will take the time to understand the security challenges you face and help you develop an integrated security model customized to address your individual situation, needs and budget. Contact us today for a free consultation.