The Office Security Service Leader
Paladin provides custom designed protection to local, national and international property management companies in every environment from suburban office parks to AAA high-rise office complexes. By integrating highly trained, customer service focused Security Concierge, with state-of-the-art security technologies, our security programs are proven to improve tenant safety and security while maximizing value for our customer's security spend.
Applicable Awards: BOMA BC Pinnacle Award for Customer Service Excellence, BOMA Canada National Award for Customer Service Excellence, Consumer Choice Award – 9 years in a row, BOMA Edmonton Award for Customer Service Excellence, BOMA Above & Beyond Service Award
EXPERT INSIGHT INTO THE UNIQUE WORLD OF OFFICE SECURITY
We understand the needs of the various stakeholders in the office and commercial environment are vastly different. Tenants need a friendly Security Officer who combines exceptional interpersonal skills with superior security knowledge to provide a safe and secure environment for their employees. Property managers need a progressive security program that is based on best practices and responsive customer service. Building owners and asset managers need to know that their assets are protected, their risk exposure is limited and their building's value is improved through the use of a highly professional service provider.
Paladin goes to extraordinary lengths to ensure that our staff members exceed all of our stakeholder's expectations. Through a combination of patrol verification systems, Shift Supervisors, Site Supervisors, Zone Supervisors, Field Managers, Client Service Managers and 24-hour Operations Control Centres, we are able to supervise and support our staff in ways that other companies can only dream of.
When you use Paladin Security, you are not simply benefiting from the services of an on-site Security Officer, but an integrated team of protection professionals.
Paladin has developed several key strategies and services unique to the Office and Commercial High Rise environment. These include:
Innovative technological solutions designed specifically for an office and commercial environment
Office tower trained Security Officers with specialized industry-leading training
24/7/365 Operation Centre support to our clients and staff
Additional security resources on demand for special events, construction projects, fire watch or emergencies
Mobile Support and rapid response functions to offer flexible and timely solutions
Security Consulting and Risk Assessment tailored specifically to the commercial office environment
Fire Safety services including fire plans, training, drills and exercises
Emergency Management and Business Continuity support
Development of industry leading KPIs and benchmarking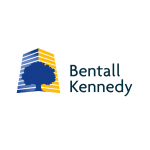 Bentall Kennedy serves the interests of more than 550 institutional clients with expertise in office, retail, industrial and multi-residential assets throughout Canada and the U.S.
Paladin provides outstanding customer service from well-trained people who meet our demands. They ensure their security officers are trained specifically on our site and their management support staff makes sure they are connected to our business.
KEY SERVICES FOR Office & Commercial High-Rise
Need to hire security?
Preparing an RFP?
Download the Top 10 Pitfalls to Avoid When Choosing a Security Partner. br>At Paladin, we will take the time to understand the security challenges you face and help you develop an integrated security model customized to address your individual situation, needs and budget. Contact us today for a free consultation.