Humble Beginnings to Monumental Growth
When CEO Ashley Cooper first acquired Paladin Security, we consisted of 4 employees and 1 contract. Today, we have over 20,000 employees across North America, received countless awards, and secure thousands of facilities, assets, and people. We are proud that many of our clients who have been with us from the start, continue to use our services decades later.
Where It All Began
In 1976, Paladin Security was established as a provider of basic security guard services. We now have grown into one of the largest security companies in North America with a diverse set of services across our 5 companies; Paladin Security, PalAmerican Security, Paladin Risk Solutions, Concord Parking, and Paladin Technologies.
Paladin Security 1976
---
Paladin Security 2021
We are Most Proud of Our People
Across our years of accolades and expansive growth, Paladin always stays true to our people. From Vancouver Island to St. John's, Newfoundland and Labrador, our commitment to facilitating a supportive culture where our people can thrive is at the heart of Paladin's operations. Learn more about our unique culture and discover the Paladin Difference that lives in each and every one of us.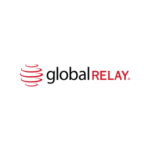 Global Relay is a technology services company providing software-as-a-service electronic message archiving, instant messaging, compliance and supervision solutions.
We work in a security-sensitive financial sector and Paladin provides us with innovative thinking by asking the right questions in order to design the most appropriate integrated systems for our head office in BC and now our facilities in New York and Chicago. They look after our physical security concerns as if it was their own, and are always there for us, within minutes not hours.