Leader of Healthcare Security
Paladin is Canada's undisputed leader in the field of healthcare security serving more than 300 healthcare facilities across North America. Led by Don MacAlister, a recognized leader in the field of healthcare security, our nationwide team provides the most advanced safety and security solutions for the healthcare industry anywhere in Canada. Protecting patients, caregivers, visitors and assets while delivering value through a patient-centric lens.
We offer the following healthcare security services:
Security guard services
Patient watch
Non-violent crisis intervention
System technology
Healthcare security consulting
Mobile patrol
Parking management
EXPERT INSIGHT INTO THE WORLD OF HOSPITAL SECURITY
We recognize the differences between healthcare security and other security business lines, we have built our company around these specializations and can focus on meeting the specific requirements of our customers within each unique healthcare facility, health authority or province. Offering a revolutionary patient-centric approach to training that is unparalleled in the industry.
Paladin is well versed in the fundamentals of healthcare security including the complex and strategic issues facing today's healthcare security leaders, such as their role in healthcare facility design, policy and security master planning, as well as services delivered outside of traditional hospital settings. We also provide industry leading knowledge and expertise in regards to the rapidly evolving state of healthcare security, particularly in protecting patient information, the protection and management of violence, and emergency management.
Specialized expertise
Our experience in this specialized area allows us to distinguish between not only the healthcare and non-healthcare environments, but between large urban acute care hospitals, smaller rural community hospitals, community health services in clinics residential care and even community workers delivering care in client homes. Our recruitment, selection and intensive training programs address these distinctions to ensure the "right fit" of Security Officers and an integrated security solution designed for healthcare by professionals who are actually from the industry.
Patient Watch Program
Based on a clinical risk assessment of a patient's behavior, clinical staff may request the assistance of a Patient Watch Officer. Patient Watch Officers play an important role in managing patient behavior by providing continuous visual observation of the patient's activities, under the direction and supervision of clinical staff.
Safety is paramount
The success of any patient watch program will depend on the level of investment the organization makes into the program. As the healthcare security leader Paladin recognizes this unique function within healthcare and provides our Patient Watch Officers with job specific training, knowledge, the tools and best practice policies to succeed. Should it be required the Patient Watch Officer is trained in safely intervening to ensure everyone's safety.
Acknowledging the role as a skilled position Paladin has set the standard of professionalism in supporting the safety and security of the patient and staff and staff accordingly to meet these "on demand" type services in a timely manner.
Whether supplementing site based security in a large acute care setting or working with only healthcare staff in a long term care facility Paladin is there to support a safe and secure environment of care.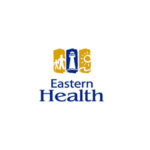 Eastern Health is the largest health authority in Newfoundland and Labrador offering the full continuum of health and community services.
The leaders at Paladin have the ability to think beyond the "ask" of an RFP. You just don't get that level of thinking or engagement through other security providers. They have brought recognition and importance to Health Care Security across Canada.
KEY SERVICES FOR HEALTHCARE
Need to hire security?
Preparing an RFP?
Download the Top 10 Pitfalls to Avoid When Choosing a Security Partner. br>At Paladin, we will take the time to understand the security challenges you face and help you develop an integrated security model customized to address your individual situation, needs and budget. Contact us today for a free consultation.