The Leader of College Campus Security
From small satellite campuses and specialty colleges to sprawling urban universities and trade schools, Paladin understands the unique security challenges that exist within each facility. We also understand that the risk factors vary greatly depending on the location and type of campus, its layout and student body make-up. That's why we tailor our services and personnel to each post secondary institution's culture and special features to ensure the professionals keeping your facility safe and secure are also the right fit for your organization.
EXPERT INSIGHT ON THE UNIQUE WORLD OF CAMPUS SECURITY
Large post-secondary institutions are a microcosm of society and are, in essence, their own little city within a city. As an example, many campuses have banks, restaurants, convenience stores, travel agencies, medical services, counselling, gymnasiums, stadiums, and even drinking establishments on site. Some students live in residences on site, adding another dimension to the already diverse atmosphere. Some campuses even have their own radio stations and television studio facilities on site. What other environment anywhere in the city can claim to be so diverse? The answer, quite simply, is there aren't any.
In addition to dealing with this environmental diversity, an effective security program must recognize that there is a degree of openness associated with a post-secondary institution that is not seen in any other type of security application; healthcare security excepted. In fact, a higher learning institution has to be seen as being open and available for its students, and this one significant point contradicts all of the tenets learned in security management.
Being flexible is key
A higher learning institution has to bring services to its students at times when those services are needed most. This may mean keeping computer labs open 24/7, or it may mean offering night classes to the student population. It may mean being flexible during exam times by accommodating varying hours, or it may mean allowing special requests for access control. Whatever the situation, college campuses have to be open and flexible, and this makes them unique in the world of security.
Being open and accessible
Essentially, this is where one of the greatest challenges for security lies: finding that happy medium between protecting the campus and its assets (both human and physical), and being open and accessible to the student population who depend on the facility for their education.
Understanding students
Higher learning institutions face many other unique security challenges as well. For example, at the beginning of a school year, there are new students who have never lived away from home before and some have come from small towns. These students are often "green" and have not experienced unsupervised environments, let alone large urban areas with large student bodies.
At times, they will be immature and will act out, but they are students nonetheless and are a valuable part of the college community.
The ability to react accordingly
Similarly, during exams, professional Security Officers to recognize that stress levels within the student population will be rising and this may manifest itself in all sorts of bizarre behaviour. Having the life skills and maturity to recognize these situations and then being able to react accordingly is critical to the success of a college security program.
Prepared for any situation
While we have attempted to identify some of the unique situations and challenges that security face on a day to day basis within a multi-faceted post-secondary environment, there is no way that we can identify all of the unique features of a campus.
Prepared for any situation
Perhaps that's what makes campus security so challenging and so enjoyable – the fact that no two days are ever the same and that something different or something new will always happen. In our opinion, understanding this fact and being prepared for any situation can make the difference between a successful and an unsuccessful post-secondary security program.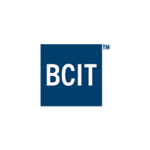 British Columbia Institute of Technology is one of BC's largest post-secondary institutions in Vancouver that offers courses and programs in technology, trades, engineering, business, and health.
Paladin invests in the training and the development of their Guards and ensures that there is a good two-way communication. They are responsive and collaborative and take a lot of pride in our relationship.
KEY SERVICES FOR UNIVERSITY & POST SECONDARY INSTITUTIONS
Need to hire security?
Preparing an RFP?
Download the Top 10 Pitfalls to Avoid When Choosing a Security Partner. br>At Paladin, we will take the time to understand the security challenges you face and help you develop an integrated security model customized to address your individual situation, needs and budget. Contact us today for a free consultation.