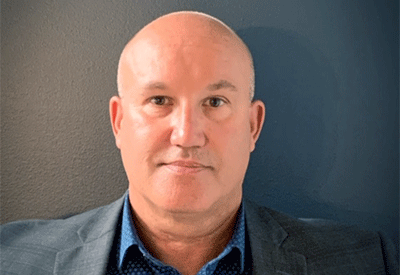 Calgary's Local Security and Guard Services Provider
Our Calgary team has the experience and expertise to keep your people safe and your facilities secure. We service Calgary's office and commercial buildings, as well as healthcare facilities, college campuses, and the oil, gas and industrial market. As a full-service security provider we also offer the latest technology integration, investigation services, and risk mitigation solutions.
Combine that with our stringent selection process, industry leading training and superior customer service, and you can see why Paladin easily has the highest client retention rate of any security company in Alberta.
Whether you're looking for professional security officers, integrated security systems or specialized security requirements, we will take the time to understand the challenges you face and help you develop an integrated program individually customized to address your particular situation, needs and budget.
Shane MacDonald
Director of Operations
Administrator, People and Culture

"

Paladin was the first large scale company I worked for with so many employees and I immediately loved seeing the ways that Paladin worked to make sure every employee was made to feel like a part of a family. Being a part of a team that continues to support our staff and make them feel like more than just one of thousands is something I am so proud of.

"

Scheduling Manager

"

I love that I have the safety to make mistakes and learn from them, the support to try new ways of doing things and the challenge to continue to try it all. I enjoy coming to work and being able to support my team the same way that I am supported.

"

Director of Operations

"

My career has come full circle, beginning as a Security Guard in the mid 80's, moving in to a 26 year policing career and now back where I started in the Security industry. It has been a great journey, feeling incredibly happy and proud working in an environment where we can make a difference.

"
Morguard is a fully integrated real estate company which owns, manages and invests in high-quality, well-located, geographically diversified assets across North America.
The security team at Penn West Plaza has impressed me with their professionalism, ability to adapt to ever-changing policies and tenant requirements, and dedication to their work. They work well with all the groups in the building including tenants, operations and visitors helping to make the building welcoming, well-maintained and of course, secure.

No matter the day of the events they have transpired, the Security Officers always have a smile and kind words for our tenants and help to make the building the remarkable place it is.
Get in touch
Calgary Security Company
#300 - 7101 5th Street SE
Calgary, AB T2H 2G2
JOIN OUR TEAM
Think you have what it takes? Build your career with the fastest growing security
company in Canada. Voted Best Place to Work 2016 and the only security firm ever
to be recognized as one of the country's Best Managed Companies.
Careers in Security

Paladin in the Hall of Fame of Canada's Most Admired Cultures

December 1, 2022

Paladin Security is honoured to be named as one of the winners of Canada's Most Admired Corporate Cultures Awards for

Careers in Security

10 Years as one of Canada's Best Managed Companies

May 24, 2022

Paladin Security was named one of Canada's Best Managed Companies for its 10th year in a row maintaining a Platinum