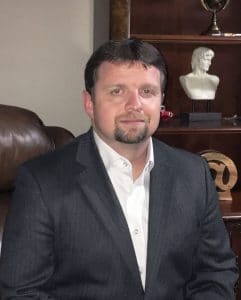 Paladin Security would like to welcome Peter Bickford, our new Client Service Manager in St. Johns, Newfoundland.Peter has an educational background in Civil Engineering and Technology, with 20 years of experience working for Haliburton Services. He was recruited out of college doing fieldwork and quickly moved to account manager in Calgary, before moving to performance coordinator. From there he moved to district manager in Grande Prairie, and then to country operations manager, where he led a strategy for 500 people with $180m in annual revenue. After that, Peter moved to Houston in the role of production enhancement.
Recently, Peter moved back to Newfoundland to care for his mother, where he came across Paladin while getting back into the job market. He liked what he saw and felt that it fit well with who he was, based on his experience and history. "I decided to apply for this job since I have a lot of experience relating to the job requirements, client relations and leading a team," said Peter, who views the learning curve as an opportunity to grow and develop.
He continues, "My interaction with the Paladin team so far has been great and everyone I've met along the way has been fantastic. I've even received emails from all over the country welcoming me to the team!"
Peter is the Client Service Manager for Eastern Health, which encompasses 165 Officers over 11 sites with one mobile unit. Eastern Health employs over 14,000 people, and its largest site, the Health Sciences Centre located in St John's, Newfoundland services the approximately 275,000 people residing in the Avalon Peninsula.