At a young age of 5, Gabriel has been battling Acute Lymphoblastic Leukemia for most of his life, impeding him and his family from experiencing the little things many children get to enjoy. For Gabriel and his family, the simple milestones like posing for his first day of school with his siblings are very significant as there have been many occasions he has missed out on since his diagnosis four years ago.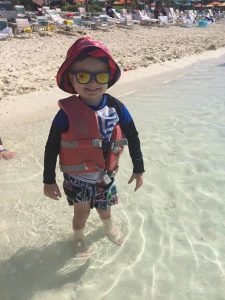 Gabriel's wish is something he wants to share with his siblings— he is a big Disney fan and has wished to go on a a Disney cruise with his family.
The trip gave Gabriel and his family the opportunity to spend some quality time together and reconnect after a difficult four years. Gabriel is given a time to enjoy experiences meant for a young child and his family.
(Photo: Gabriel's first time on the beach)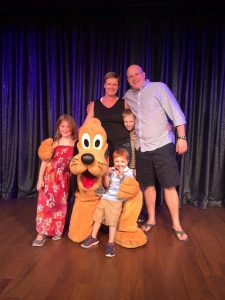 The most recent campaign in partnership with Make-A-Wish® Canada was made possible by the support of the whole Paladin Security family from coast to coast. With 26 branches across Canada, the Paladin Family designed different campaigns throughout late October 2016 to November 2016 to ensure funds are raised for Gabriel's Disney Cruise.
(Photo: Gabriel and his family with one of his favourite Disney character)
This is the second year Paladin Security had the opportunity to partner with Make-A-Wish® Canada in the fall of 2016 to fulfill its 'Four Pillars of Giving' corporate responsibility programs. To see Jace's story, click here.