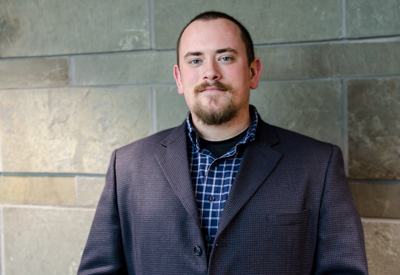 Grande Prairie's Local Security and Guard Services Provider
Paladin services the entire Peace Region from Dawson Creek through to Grande Prairie and Peace River, providing a variety of services to the healthcare, oilfield and retail sectors. Led by our local manager who grew up in Grande Prairie, we pride ourselves on hiring locally as a way to support individuals in all the little towns that dot the Peace area. Passionate about our community, our local focus allows our employees to work close to home as way to spend more time with their families.
Combine that investment in our local community with our stringent selection process, industry leading training and superior customer service, and you can see why Paladin easily has the highest client retention rate of any security company in the Peace Region.
Whether you're looking for professional security officers, integrated security systems or specialized security requirements, we will take the time to understand the challenges you face and help you develop an integrated program individually customized to address your particular situation, needs and budget.
Matt Garcin
Director
Manager of People and Culture

"

I love being able to help people; Whether it is raising donations for charities in our community or giving individual attention to our employees who just need someone to talk to. My career has been filled with supporting our front-line staff and the community. It gives me a true sense of purpose while contributing to my job satisfaction.

"

Client Service Manager

"

Paladin Security is more than just an employer to me, they are family. We work in different communities and each has its unique characteristics. I am very proud working in the Fort McMurray community and seeing all the difference Paladin is making in my community and being a part of it. For me, being a part of the Paladin Family has been a life changing experience in a very positive way .

"

Healthcare People and Culture Team Lead, Alberta

"

What drew me to Paladin years ago was its commitment to its employees. We don't just talk about supporting our employees, we live it daily, and I love being a part of that commitment and development.

"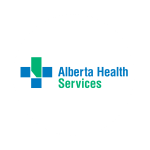 Cold Lake Healthcare Centre is a facility that runs under Alberta Health Services, Canada's first and largest province-wide, fully integrated health system responsible for delivering health services to the over four million people living in Alberta.
Before patient watch existed in our facility, we struggled to cope with a high volume of risky patients who may cause harm to themselves or others.

The addition of our Paladin Security team for patient watch has tremendously improved our situation. In the past, we would try and find an LPN or HCA to watch them but were rarely successful and worse, we burned out the nursing staff who were then too tired to work on the nursing unit when we were short. The program has been extremely helpful and the Paladin personnel are doing a great job.
Get in touch
Grande Prairie Security Company
#103 - 9805 97th Street
Grande Prairie, AB T8V 8B9
Get to Know Us
Welcome to Paladin
JOIN OUR TEAM
Think you have what it takes? Build your career with the fastest growing security
company in Canada. Voted Best Place to Work 2016 and the only security firm ever
to be recognized as one of the country's Best Managed Companies.
News

Paladin Security Appoints New Executive Vice President of Eastern Canada – Blair Davenport

February 18, 2020

Vancouver, BC, February 3, 2020 Paladin Security is excited to announce the appointment of our new Executive Vice President (EVP)

Careers in Security

How to Become a Security Guard

December 10, 2019

Starting a career as a security guard will prepare you for a dynamic and exciting role where you can assist