We're thrilled to announce that our Vice President of Innovation & Transformation, Jeff Peng, was featured in Canadian Security Magazine's Top 10 Under 40 Security Professionals.⁠⁠ He even made the cover; looking good Jeff!⁠⁠ Check out his interview HERE.
Jeff is an incredible CARE champion, and his positive impact on the organization and industry are making the world a safer and friendlier place, congratulations, Jeff!⁠⁠ ⁠⁠
About Jeff Peng
Jeff Peng is an accomplished security industry professional with over a decade of experience at Paladin Security. Starting as a front-line security officer, Jeff originally intended to pursue a career in law enforcement, but he was quickly promoted from within and worked his way up to his current role as Vice President of Innovation & Transformation, leading multiple teams within the company. Jeff's passion for continuous improvement led him to earn an MBA and additional certifications in project management and Agile methodologies. His commitment to learning and development make him a valuable asset to the organization. We're excited to see what the future holds for Jeff!
Greatest Achievements
Jeff has had many opportunities to grow and succeed throughout his career, and he has taken full advantage of them. Some of his recent accomplishments include leading the Planning and Logistics sections in Paladin's multinational Emergency Operations Centre during the COVID-19 pandemic, where he ensured the safety of employees and the provision of quality services to clients. As head of Innovation and Transformation, Jeff has driven digital transformation and process improvement, including the advancement of technology solutions, testing robotics and drones, developing an internal data warehouse, and restructuring internal teams to improve customer service and support. Most importantly, Jeff takes pride in championing his colleagues and supporting their personal and professional growth. Through his leadership and mentorship, he continues to make a positive impact on the lives of those he works with.
Motivations to Succeed in the Security Industry
For Jeff Peng, success means making a positive difference in the world. He is motivated by the knowledge that his efforts are contributing to the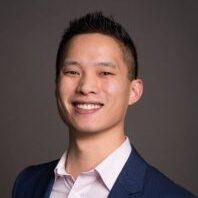 safety of individuals, organizations, and communities. Additionally, he finds the rapidly evolving security industry to be both interesting and engaging, and he is proud to have been a part of its growth and advancement over the past fourteen years.
With a keen eye for innovation and a passion for making a difference, Jeff continually strives to be a better version of himself. He is driven by the desire to positively impact the lives of others, and he is committed to using his skills and knowledge to make a meaningful contribution to the industry. Whether it's through his work as a security officer, leader, or innovator, Jeff's goal is always to make a difference.
Leading and Innovating in Security
The thing that Jeff enjoys most about his role as the head of innovation is continually asking questions to identify opportunities and connecting the dots to find better ways of doing things. Solutions often involve looking outside of the industry. Some recent examples include:
Introducing tools to ensure the physiological well-being of our front-line staff
Creating systems that leverage big data to allow our clients to make more informed, evidence-based decisions
Exploring the deployment of robotics to enhance and improve the value of client security programs
As someone who got into the industry as a stepping-stone into law enforcement, his goal is to contribute as much as possible to the continually evolving industry so that future generations at a young age may say:
"When I grow up, I want to be a security professional."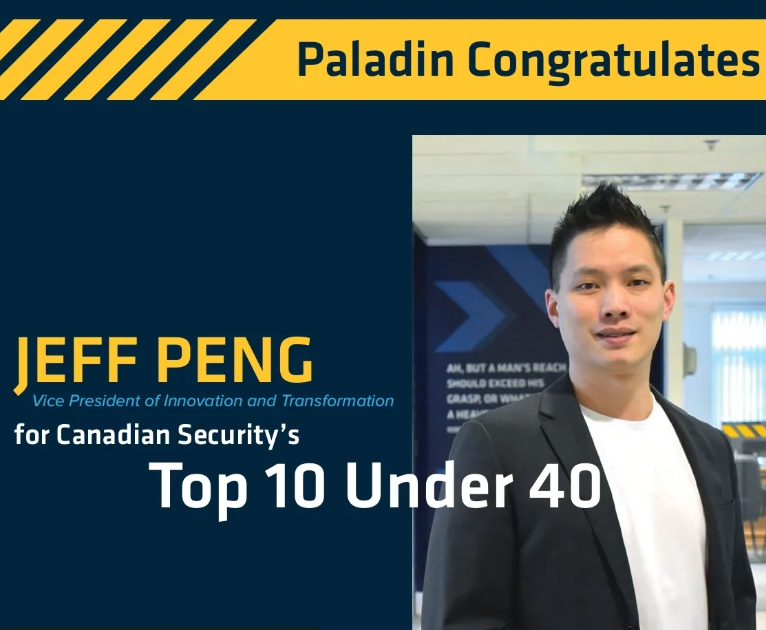 ---
If you were inspired by Jeff's story and are interested in starting a meaningful and rewarding career in security like him, check out our careers page. 
If you want to jumpstart your security career, learn How to Become A Security Officer. Unsure about how to submit a strong resume for a security position? Here is a free downloadable template to write the ideal Security Guard resume. 
Listen to Jeff in  The Difference Makers podcast and read our blog to learn more about us and the exciting world of security. 
Reader Interactions