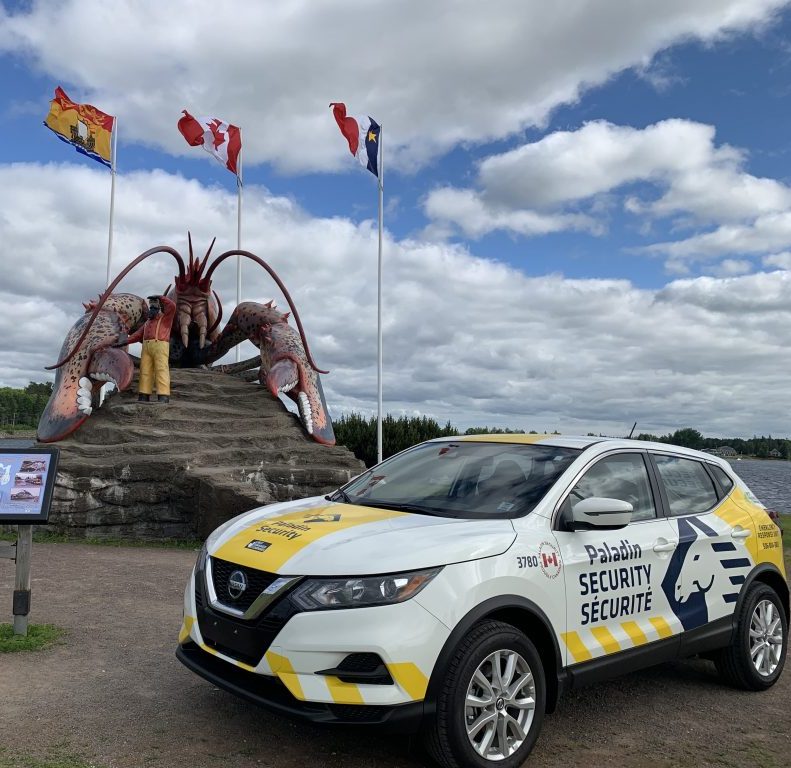 MONCTON'S LOCAL SECURITY AND GUARD SERVICES PROVIDER
Security is about more than just providing the right guard or patrol service. It's about partnering with organizations to help create a safer environment for everyone. At Paladin, we have built a reputation as the industry leader in providing professional security services. Our security team takes the time to get to know you and really understand your needs so that we can craft individualized security solutions that can not only meet but exceed your expectations.
We are confident that our team of expert security officers provides the best security and protection services in New Brunswick. From our rigorous selection process, industry-leading training, and superior customer service, Paladin delivers superior security services.
Whether you're looking for professional security guards, integrated security systems or specialized security requirements, we will take the time to understand the challenges you face and help you develop an integrated program individually customized to address your particular situation, needs, and budget.
Patricia Worthington-LeBlanc
Branch Manager
National Training Manager , Eastern Canada

"

I joined Paladin with a lot of experience. However this organization gave me the chance to develop and better utilize what I had, grow in it, and become an example of what being promoted from within is all about.

"

Operations Manager

"

Paladin has provided me with what seems like unlimited growth opportunities, both professionally and personally. I love that from the front lines all the way to the CEO, every one who works for Paladin has a passion for the industry we serve.

"

Training Coordinator

"

I love to see a student's eyes light up when they learn a new useful piece of information that might help them professionally, or personally. By equipping our people with the best tools, it is my hope that I can keep helping others, and to keep making the world a better place, one interaction at a time.

"
Get in touch
Moncton Security Company
1080 Champlain St
Dieppe, NB E1A 8L8
JOIN OUR TEAM
Think you have what it takes? Build your career with the fastest growing security
company in Canada. Voted Best Place to Work 2016 and the only security firm ever
to be recognized as one of the country's Best Managed Companies.
Careers in Security

Canadian Security's Top 10 Under 40: Jeff Peng

May 2, 2023

We're thrilled to announce that our Vice President of Innovation & Transformation, Jeff Peng, was featured in Canadian Security Magazine's

Careers in Security

How to Become a Security Guard in Canada: A Step-by-Step Guide

March 21, 2023

Working as a security guard can be a highly fulfilling and exciting career choice. Whether you're working in healthcare, commercial