Niagara Falls' Local Security and Guard Services Provider
Paladin's Niagara Falls office is comprised of experienced security professionals with the ability to provide everything from security officers and mobile patrols to integrated alarm systems to keep your people safe and your property secure.
Combine that with our stringent selection process, industry leading training and superior customer service, and you can see why Paladin easily has the highest client retention rate of any security company in Ontario.
Whether you're looking for professional security guards, integrated security systems or specialized security requirements, we will take the time to understand the challenges you face and help you develop an integrated program individually customized to address your particular situation, needs and budget.
Joshua In
Director of Operations, Central Ontario
National Training Manager , Eastern Canada

"

I joined Paladin with a lot of experience. However this organization gave me the chance to develop and better utilize what I had, grow in it, and become an example of what being promoted from within is all about.

"

Ambassador

"

Along with the relevant professional skills taught in Paladin's training courses, there is compassion and care for the well-being of all employees.

"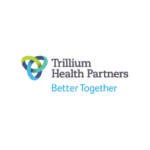 Trillium Health Partners is a hospital system which serves Mississauga and Western Toronto in Ontario, Canada.
With Paladin, Trillium Healthcare has found an outstanding security partner who's values match our own. They make a significant investment in their people which is reflected in a very patient, capable and customer focused staff.
Get in touch
Niagara Falls Security Company
5673 North Street
Niagara Falls, ON L2G 1J4
JOIN OUR TEAM
Think you have what it takes? Build your career with the fastest growing security
company in Canada. Voted Best Place to Work 2016 and the only security firm ever
to be recognized as one of the country's Best Managed Companies.
Careers in Security

Canadian Security's Top 10 Under 40: Jeff Peng

May 2, 2023

We're thrilled to announce that our Vice President of Innovation & Transformation, Jeff Peng, was featured in Canadian Security Magazine's

Careers in Security

How to Become a Security Guard in Canada: A Step-by-Step Guide

March 21, 2023

Working as a security guard can be a highly fulfilling and exciting career choice. Whether you're working in healthcare, commercial