Paladin Security is honoured to be named as one of the winners of Canada's Most Admired Corporate Cultures Awards for 2022. This marks Paladin's fourth CMA win, which officially puts us in the Hall of Fame for this prestigious designation!
This national program recognizes Canadian organizations with industry-leading cultures that heighten performances and help sustain a competitive edge each year. At Paladin, we are making the world a safer and friendlier place because we CARE. Our CARE Culture aims to create a comfortable atmosphere where everyone thrives and enables us to succeed because we accept our responsibility, celebrate our wins, and believe there's always room to grow and learn.
Paladin is not just a company; we're a community of people who are passionate about improving the world we live in. More than just a catchphrase, CARE is how all Paladinians approach their daily work and career. We encourage each of our team members to be:
Curious – seek opportunities to learn and grow
Accountable – do what you say and own your behaviours
Respectful – take care of one another and celebrate our differences
Exceptional – have the courage to be great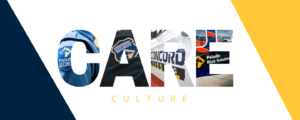 "I always thought that there was something special about our company, and the reason why is because of the culture we've had all the way through. The selflessness, the support, and the giving right from day one has been the differentiator in our company," said Paladin CEO, Ashley Cooper
Champion Culture & DEI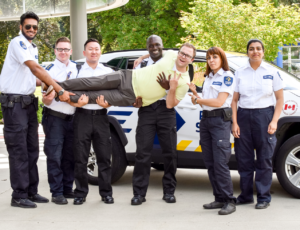 A key value of our corporate culture is having a safe and professional workplace where our people can feel comfortable and accepted. We believe diversity, equity, and inclusion are vital to creating and maintaining a successful workplace where everyone can thrive personally and professionally. As a Canadian company, our workforce reflects the diversity of Canada. Paladin embraces a diverse range of ages, cultures, races, sexual orientations, gender identities, gender expressions, and different abilities.
"The 2022 award recipients demonstrate that putting culture at the center of strategy drives growth and accelerates performance. This year's winners are committed to diversity, equity, and inclusion, and their focus on employee engagement and culture measurement is driving extraordinary results," says Marty Parker, President and CEO of Waterstone Human Capital and Chair of Canada's Most Admired™ program. "This year's winning organizations actively craft high-performance cultures and serve as an inspiration for others who want to do the same."
In today's world, we are happy to see many companies innovating in the world of DEI. A good example is Tidal Equality, which is disrupting DEI training with Equity Sequence and empowering people and organizations to build equality in radically new ways.
Our Secret Sauce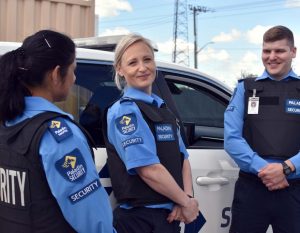 Our secret sauce goes beyond mentorships and guidance. It is the total commitment to our people and believing in their potential to grow from within that has allowed us to create an exemplary culture with countless extraordinary promotions, from Site Supervisors to Client Service Managers, Branch Leadership to our very own company President.
Paladin's Promotion From Within Philosophy is a very simple yet powerful asset which focuses on the constant evolution and growth of its people. The first value of Paladin's CARE Culture is to be "Curious" by seeking opportunities to learn and grow. We are convinced that employee development and career ownership is the best way to create a strong team. With our coaching programs, training, and mentorships, Paladinians can plot their own paths and take their security careers to the next level. Our goal is to nurture careers, not just fill shifts.
Showing the World that Paladin Cares
Paladin's 4 Seasons of Giving - We partner with and support organizations focusing on two main pillars; making a difference in the communities we live and work in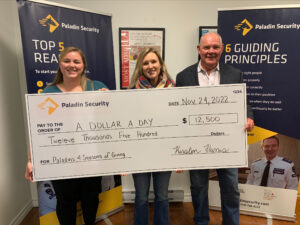 and supporting the health of everyone. Every season we support a different cause through fundraising and team activities:
Canadian Cancer Society (Spring): Cancer has touched so many lives, and we are proud to fund innovative research, provide vital support services to cancer patients and help change lives.
Canadian Blood Services (Summer): Paladin has committed to donating a minimum of 125 pints of blood. Last year, we reached the goal in a single day!
Dollar A Day (Fall): Each branch is committed to raising a dollar a day to help fund frontline mental health and addiction programs across Canada. Last year we raised close to $18,000!
Make A Wish Foundation (Winter): Their mission is to grant children with life-threatening medical conditions hope, strength, and joy. Paladin commits to raising $12,500 to help one special child's wish come true.
24/hours of Thanks: Each year, our office/corporate teams visit our Officers over 24 hours to meet with our front-line staff, present them with a few gifts of appreciation and listen to their stories. This gives our employees the opportunity to connect with each other and acknowledge the hard work and dedication that everyone contributes. We are always excited to see and hear how each of our Officers carries out our CARE Culture daily!
The Paladin Difference
The primary difference between Paladin Security and its competitors is our people; that is why we call our team The Paladin Family. Every Paladin uniform represents action in the name of safety. Making a difference in our communities and people's lives through a people-first approach, accountability, and powerful engagement with the public is what Paladin is all about and a shining reflection of our culture.
Thank you to everyone in the Paladin Family for championing our culture and making a difference every day! We are one of Canada's Most Admired Cultures because of you.
If you are interested in starting a meaningful and rewarding career within a rich and powerful culture, check out our careers page. We would love to see you grow and take your security career to the next level.
Unsure about how to submit a strong resume for a security position? Here is a free downloadable template to write the ideal Security Guard resume.
Be sure to listen to The Difference Makers podcast and read our blog to learn more about our culture and the exciting world of security.