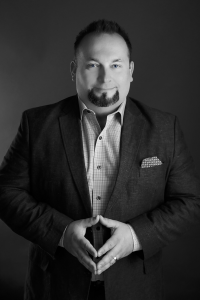 While a majority of the Paladin Security service includes the deployment of Security Officers to various verticals, another sector Paladin specializes and excels in is Investigation Services. This team is comprised of investigators with various backgrounds including specialized law enforcement units as well as the corporate sector. Meet the Director of Investigation Services, Mike Lantz. 
As the current Director of Investigation Services at Paladin Security Mike has over 20 years' experience conducting complex corporate, insurance, and criminal investigations as well as matters relating to intellectual property, fraud and organized crime. 
Over the past several years, Mike has had the opportunity to consult extensively with many different medical colleges in BC, and several other provinces across the country, in an effort to create and develop effective investigative strategies. These plans are designed to combat the growing trend of unauthorized medical practice, such as the recent investigation into an illegal basement cosmetic surgery clinic raided last December 2016. From this involvement, Mike also helped in the expansion of regulatory compliance investigations to include unauthorized practice of law as well as fraud related to the Real Estate Sector.
On the Investigation Services Team's outlook, Mike comments, "Our overall team approach to each investigation provides our clients with the Paladin Difference when it comes to obtaining results during complex assignments."
Some of the Investigation Services Team's most recent assignments include:
Fraser Health Warns about Fake Surrey Dentist
Court Orders Home Based Richmond Acupuncture Clinic Shut Down
Ex Acupuncturist Charged Tax Evasion
Mike's extensive experience in knowledge gained from the security industry, paired with innovative thinking, problem solving and great client service has allowed him to successfully implement various investigation projects throughout North America and abroad.
Click here to follow Mike on Twitter and stay up to date on the Investigation Team's successes and projects!