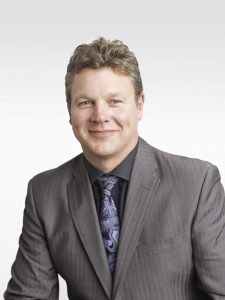 We are proud to announce that Paladin's President & CEO, Ashley Cooper has been named Top CEO by Glassdoor, one of the world's largest job and recruiting sites. The just released annual report highlights the Top CEOs in several countries throughout North America and Europe. Ashley appears on the Canadian list with an impressive 94% employee approval.
The high ratings on Glassdoor are due in part to his dedication to cultivating a healthy, thriving corporate culture across the company. Paladin strongly believes in having the best in class training and continuing education programs for all employees and offers specialized training courses free of charge to help develop our employees both personally and professionally. Our promotion from within philosophy hasn't just created jobs, it's nurtured countless careers from coast to coast within the Paladin Family.
Paladin is also a very open company, with our entire senior management team working hands –on in the business, and making themselves accessible and approachable to all our employees. If there are any questions or suggestions to be made, everyone is encouraged to get in touch directly with the CEO through the Employee Resource Centre (ERC) an internal feedback and messaging system. Our company is founded on the concept that people are our greatest resource and as such, everyone on our team is considered a part of the Paladin Family.
CEO approval ratings are gathered through Glassdoor's online company review survey, which gathers current and former employee sentiment about job and company satisfaction, the work environment and the culture. Employees are asked to rate a number of workplace factors like compensation and benefits as well as work-life balance, and asked whether they approve, disapprove or are neutral about the job their CEO is doing. In addition, employees are asked to describe some of the upsides and downsides of working for the company and providing insights to senior management from the employee's point of view.
To see the complete list of the Employees' Choice Awards for the Top CEOs in 2018 in Canada, click here.