Paladin is immensely proud to announce the expansion and growth of its new exciting vertical. The Metaverse.
With the virtual infrastructure available, most of Paladin's existing verticals will be serviced in the Metaverse. Paladin is looking forward to being the first company to secure these virtual spaces by deploying a first-of-its-kind program for Virtual Security Guard (V-Guards) services.
"We want to be the first ones to make sure that the virtual world is also a safer and friendlier place for everyone. In an ever-changing technological age, Paladin continues to adapt and grow with the market trends by investing in our Innovation and Technology department, which leverages leading-edge technology that adds value to our customers", said Paladin CEO Ashley Cooper
Paladin Security's very first contract was consolidated with Spatial. A company that enables users to build NFT art galleries in the Metaverse. With the rise of NFTs and highly valuable virtual assets, virtual reality art galleries are offering people expanded accessibility, incredible digital experiences, and a new way to enjoy fine works. This also means that the majority of these galleries require on-virtual-site security services to ensure the safety of valuable pieces from prestigious collectors since some NFTs are being exposed in "public" spaces or servers. That is why Paladin is deploying the very first Virtual Security Guards (V-Guards) for Spatial customers.
Paladin's Virtual Guards, or V-Guards, receive best-in-class specialized virtual security training in:
Through our Metaverse-security specialized courses, Paladin wants to instill The Paladin Difference in the virtual world. We believe in equipping our V-Guards with the best-in-class training, tools, and knowledge to gain the confidence they need to be successful and keep the Metaverse community safe.
Gaming is a big thing in the Metaverse; in the end, videogames are what really opened the door to creating a virtual world where we can interact with others. Paladin is working with top names in the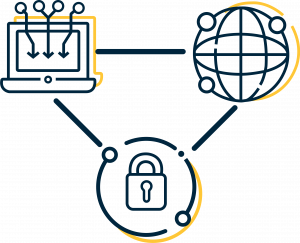 gaming industry to implement V-Guard security operations for many of their servers. Online video games in the Metaverse are one of the most vulnerable industries out there when it comes to virtual security and user safety. The reason behind this is that most of the users already have a highly experienced background in hacking, cheating, sabotaging, and illegal programming for game modifications (Mods). We want to make every online gaming experience an enjoyable and safe experience by deploying Paladin's V-Guards across high-traffic titles that require security operations for their servers.
Paladin is also working diligently on contracts involving security services for invitation-only Metaverse servers and lobbies for paid and private events like entertainment shows, NFT auction sales, and even weddings.
Like the internet, the Metaverse has also proved to be a great place to find health-related resources. For some people, the simple idea of entering a new digital world like the Metaverse can be overwhelming. It may be associated with many mental health issues, including depression, irritability, stress, paranoid ideation, somatic symptoms, and psychoses, among others. At Paladin, we are taking steps to help people struggling with virtual reality mental health and wellness get the help they need and direct them to the right resources online. Partnering with companies that are working on mental wellness applications for this space, there is much excitement about the potential benefits that this technology can have on our customers' well-being.
-30-
About Paladin Security
Paladin Security was established in 1976 as a provider of basic security guard services. Over its 46 years of operation, it has grown into the largest privately-owned, full-service security company in Canada. With offices from coast to coast, Paladin integrates trained security professionals with state-of-the-art technology and specialty services. In doing so, this creates leading, award-winning programs that meet the needs of a diverse and sophisticated client base. We are proudly one of Canada's Best Managed Companies, Gold Standard, and its unique, Most Admired Corporate Culture (Waterstone Human Capital) is unmatched within the security industry.
Reader Interactions