"Security is not a product, but a process."
- Bruce Schneier
When it comes to training, Paladin takes great pride in being nationally recognized as the leading training organization in the industry. We are teaching others with little or no previous experience in security and equipping them to help others, care for themselves, and create a safe environment. We encourage our teams to continue their training throughout their careers at Paladin. It is part of our C.A.R.E. culture of being Curious, Accountable, Respectful, and Exceptional.
Modern security equipment and gear are designed to help security professionals complete their job to the highest possible standard. But there is a lot more to the tools and techniques that Security Officers use daily to keep our communities safe and make the world a friendlier place. That is why we created this monthly mini-series where we share useful tips, best practices, and tutorials around security equipment.
Some of our previous topics are Naloxone, Radios, Deportment, Duty Belt, Tactical Security Vests, and Situational Awareness.  This time around, we will talk about a very underrated security tool: flashlights.
A flashlight has other uses other than illuminating a dark area. A security professional should always have a flashlight when on duty. Whether it's day or night, all Officers should carry a secondary flashlight and here is why:
A secondary light provides a backup for when the primary light stops working
One light can fail during a critical encounter
You know what they say, "two is one, one is none, none is stupid."
Flashlights 101
During the brightest of days, an Officer may need to search a darkened area. Not carrying a light at all times is unwise and dangerous. One may think it's only to light the way or find something in the dark. However, according to ASP (Armament Systems and procedures), a flashlight is a tool that aids the carrier's own safety. It can assist when the Security Officer is faced with a threat or an attacking individual.
Some of the terms to reference are distract, disorient, and disable.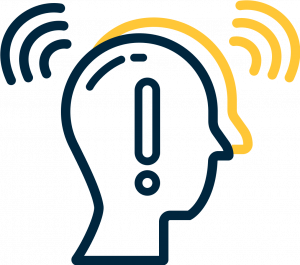 Distract - Divert the focus of another by using illumination techniques
Disorient - Confuse the subject spatial orientation and depth perception
Disable - Weaken the subjects' physical movements or actions
Using a Flashlight against an attacker
Direct a central focused beam of light in a linear path across the eyes of a subject
Assailants cannot fight what they cannot see
Causes opponent to:

Avert eyes
Rotate head
Raise hands to block
Close one or both eyes
The flashlight is not a defensive tool - it's a means of escape
Good-to-knows and best practices
The average battery-operated led flashlight these days has a brightness of about 100 lumens, bright enough to cause the attacker to respond in the manner just mentioned. This gives the Officer
the opportunity to escape in those types of situations. (Always check your equipment for proper operation.)
Above all there is always three main thoughts that an Officer should remember:
Be aware of your surroundings
Never put yourself in a cornered position
Always have an escape route
Paladin has earned a national reputation as the leading training organization within the security industry, and it is because of our training experts that we have earned such a prestigious title.
Our company-paid training goes beyond current industry standards, ensuring that our employees are ready to perform with the tools and confidence they need to be successful. Our Officers can take advantage of specialized training for their specific site, vertical, or sharpen their skills towards meeting a career goal in protection services. Be sure to listen to Episode 5 of The Difference Makers podcast to learn more about why Paladin's training is so unique.
If you are interested in starting a meaningful career in security and making a difference in your community, check out our careers page for all our opportunities within Paladin. We would love to see you grow with The Paladin Family.