Paladin Security believes the best way to create a strong team is through employee development and its promotion-from-within philosophy. Through its development programs, an employee can plot their own career path within the organization, lending stability to its workforce. Today, Paladin is showcasing one inspirational story of a Kamloops employee who has risen through the ranks.
Ryan Robinson – Security Program Manager, Kamloops
Ryan Robinson fell in love with the security industry on his first day on the job.
"Ever since day one, I've loved the different teams I've worked with. I've met so many amazing people and been part of so many different, wild situations I'll never forget that helped me to grow as a person," Robinson said.
Robinson started his career at Paladin Security in 2016 as a Security Officer at Royal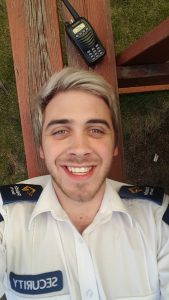 Inland Hospital. From there, he moved up the ranks quickly, holding roles like Shift and Site Supervisor, Mobile Field Supervisor, and now, Security Program Manager. But for Ryan, the possibilities with Paladin came as a surprise to him.
"I wasn't aware of their promotion from within philosophy when I was hired, but my manager let me know about it early in my employment," Ryan said. "I've always liked learning new things and taking on extra responsibilities in my work environment and left previous jobs due to lack of growth and knowledge opportunities."
As for transitioning from the field to the office, Ryan says it was a long climb, but one that was worth it.
"It was exciting," Ryan said. "It involved a lot of me inserting myself into the supervisors and managers days to learn from them and watch as they did their work."
While a lot of hard work was involved in Ryan's progression, he says it's something anyone can do if they're willing to put in the work.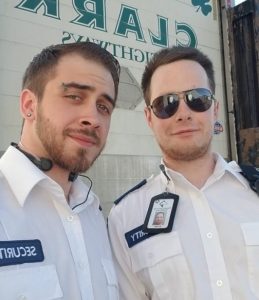 "When I started as an officer, I asked our Site Supervisor what I needed to learn to do her job, and I didn't stop asking and learning until I was in her role. Then I turned to the manager and asked him the same questions," Ryan said.
Other pieces of advice from Ryan? Take initiative, memorize policies, and talk to your supervisors to find out what you could learn or improve on.
If you're interested in a career in security, we'd love to hear from you! For more information, visit our careers page.
Reader Interactions