Would you like to know how to write the perfect security guard resume? If you are a student, interested in law enforcement, semi-retired, or looking to gain transferable skills for your dream job, writing a resume might be easier than you think. It could even lead to a challenging and rewarding opportunity.
This article provides new insights into what security companies are looking for in a resume. With over 40 years of experience in the industry, Paladin Security's reputation as Canada's leading security company is a result of our stringent hiring process. To help you set yourself up for success, we want to pass on our expert knowledge!
How Do I Write a Resume for a Security Guard with No Experience?
Despite having no prior security experience, you may still have success in your pursuit of a security guard position. However, it is important to know there are positions, which require certain steps to be taken before applying. Read our "How to Become a Security Guard" blog to discover these steps.
When writing a resume without any prior security experience, security companies are looking for you to include the following information: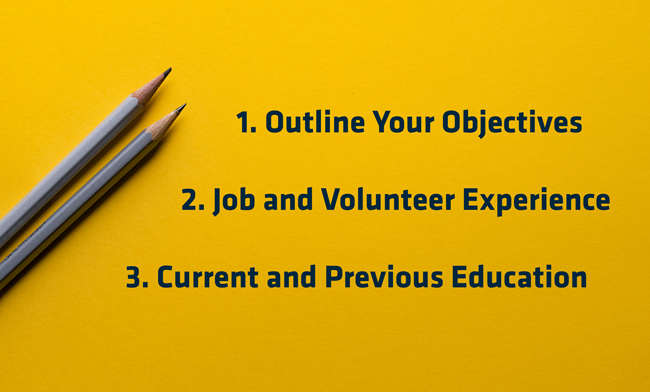 1. Outline Your Objectives
Writing an objective section in your resume will let the security company know how you have prepared for the role you are applying for. When you include this section, the security company will be able to understand how your talents and skills align with the job requirements.
It's also important to highlight why you are applying for a security guard job in this section. Security companies are always looking to hire individuals who display a strong interest in the security industry. An example of this would be demonstrating your passion for helping people and the community.
2. Job and Volunteer Experience
Working as a cashier or volunteering at a food bank may not seem relevant to a security guard position. However, you may have strengthened your customer service, communication, and observation skills in these roles - three skills security companies covet when reviewing resumes. Connecting the competencies and expertise that you have gained from your previous jobs or volunteer experiences to the role of a security guard, will help you enhance the relevancy of your resume.
3. Current and Previous Education
Displaying your current and previous education on your resume is crucial, as many positions will require you to have your high school diploma/GED. Including your educational achievements and progress also demonstrates that you likely possess other relevant skills, such as teamwork, problem solving, and time management. Overall, your education section will add value to the skills that you have already listed in your objectives and previous jobs/volunteering sections.
What Are the Skills of a Security Guard?
There are a certain set of skills security companies look for when hiring security guards. Luckily, there is a chance you have already built a foundation of these skills through school, prior jobs, or volunteering. Emphasizing these skills in your security guard resume will help to increase your likelihood of being hired by a security company.
WorkBC outlines the most relevant security guard workplace skills. We have listed a few below that you may have already acquired and should include in your resume:
Verbal & Written Communication: Able to clearly communicate with a variety of individuals, both written and verbal.
Active Listening: Giving your full attention when other individuals are speaking. Understanding what points are being made, when it is appropriate to ask questions, and making sure you do not interrupt others when they are speaking.
Monitoring: Tracking your duties and assessing your surroundings, in order to know when adjustments and improvements need to be made.
Critical Thinking: Able to analyze and use logic and reasoning to understand how a problem should be approached.
Social Perceptiveness: Being attentive to the reactions of others and understanding why they are reacting a certain way.
Judgement and Decision-Making: Considering the benefits and risks of possible actions, and then selecting the most appropriate. Discover "3 Steps for Making Ethical Decisions at Work" on our blog.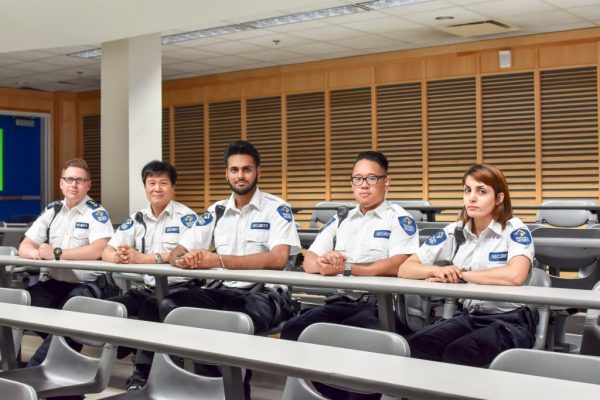 What Are the Main Duties of a Security Guard?
There are a variety of security guard positions to choose from depending on your skills and interests. These positions include professional, mobile, special event, and healthcare security guards. Although each position has their own unique duties, we have listed the common duties they all share below:
Provide exceptional customer service
Sustain effective relationships with customers and the client
Attend and investigate security incidents, alarms, and emergencies in a timely and professional manner
Deescalate crisis situations
Make timely decisions, while maintaining composure in emergency response situations
Provide support and liaise with emergency personnel, including police, fire, and paramedic resources
Write detailed and accurate reports regarding all incidents
How Do I Prepare for a Security Interview?
Now that you have the tools to prepare a successful security guard resume, there is a greater chance a security company will reach out to have an interview with you. Although interviews can be a nerve-wracking experience, you have already made the process easier by tailoring your resume.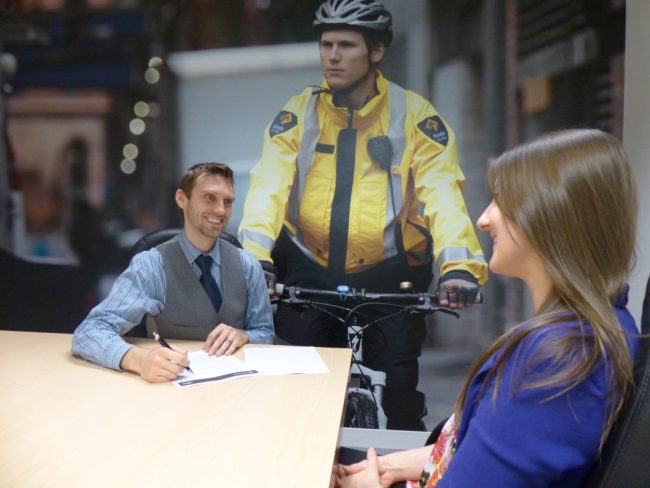 Interviews for security guard positions require individuals to demonstrate the following:
How they are trustworthy, reliable, and responsible
How they are able to uphold the values of the hiring company
Why they are interested in a career in the security industry
To help you prepare your answers for these questions, there are 8 steps you should consider before your security guard interview. These steps are:
Doing your research
Preparing your resume
Preparing your references
Dressing the part
Showing up on time
Body language
Displaying your personality
Asking questions
Learn more about these steps by reading our "How to Prepare for a Security Guard Interview" blog.
Paladin Security Careers
It's important that the fear of being unqualified for a job does not prevent you from pursuing your dream career. Paladin Security has many entry-level positions that individuals can apply for. Since you now have the tools to write a strong resume and prepare for an interview, you are already one step closer to your goal.
Paladin Security offers the best employment and most development opportunities of any security company in Canada. From company-paid training to promotion from within opportunities, there are many beneficial reasons to begin or enhance your security career with us.
Unsure about which security role is the best for you? Take our quiz to find your fit with Paladin!
Apply today: www.paladinsecurity.com/careers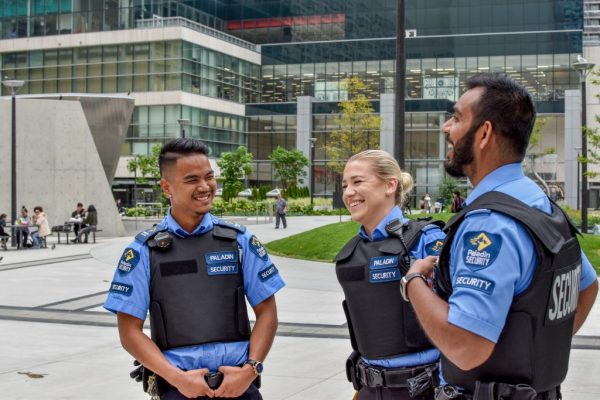 Reader Interactions