Paladin Security was named one of Canada's Best Managed Companies for its 10th year in a row maintaining a Platinum Member (7 years) status!
This prestigious title recognizes overall business performance and growth. The 2022 Best Managed program award winners are amongst the best-in-class of Canadian-owned and managed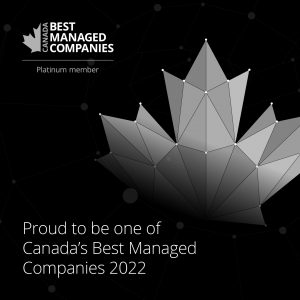 companies demonstrating leadership in the areas of strategy, capabilities and innovation, culture & commitment, and financials to achieve sustainable growth. Canada's Best Managed Companies remains one of the country's leading business award programs recognizing companies for innovative, world‑class business practices.
"To become a Best Managed Platinum Club winner is a huge accomplishment," said Lorrie King, Partner, Deloitte Private and Co-Leader of Canada's Best Managed Companies program. "These companies demonstrate resilience, versatility, and strategic acuity. They have consistently proven their ability to thrive in a competitive, rapidly changing market. This year's winners should take pride not only in this prestigious recognition but also in the important contributions they make to the Canadian business world."
Why Paladin continues to be recognized
"We have much to be proud of this past year. People throughout the company have continued to stand up selflessly to lead the organization, our people, and our communities through what, for many, will mark one of the most challenging times in decades. Our 10th consecutive year as one of Canada's Best Managed Companies is truly a testament to our team and I want to thank each one for their outstanding efforts," said Paladin CEO, Ashley Cooper.
At Paladin, we want to make the world a safer and friendlier place and to do that, we constantly go above and beyond as the leading provider of security services. It is our champion culture, training, and strong customer-savvy relationships that make us an industry disrupter.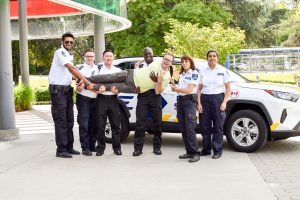 We truly value exceptional people; that's why we call ourselves The Paladin Family. Paladin strives for the constant evolution and growth of its employees. Our Promotion from Within Philosophy is a very simple yet powerful asset. We believe that the best way to create a strong team is through employee development and career ownership.
The team keeps bursting with growth, talent, and commitment which reinforces our values as well as our goals, making us a unique workplace that leads in the security industry. Paladin was recently named one of Canada's Best Employers by Forbes Magazine for the third year in a row.
"We are thrilled to once again be recognized as one of Canada's Best Managed Companies. The truth is, our industry has proven itself as an essential service and we continue to be relied upon to meet the unprecedented demand for our services right across the country, which creates unrivalled opportunities for advancement and growth. To meet this demand, our organization continues to focus on our biggest differentiator: our people," shared Paladin Security Group's President, Chad Kalyk.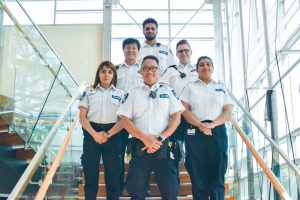 All in all, this recognition is proof that Paladin continues to impact people and communities across the country in the best way possible by showcasing what the Paladin Difference truly means. Our accountability and powerful engagement with the public truly make a difference in people's lives. This accomplishment is a direct reflection of our people and it also shows that we're being recognized, not only for our past success but for our drive to continuously improve.
Each year, Paladin continues to grow and push the boundaries as a leader in the security industry. If you are interested in starting a meaningful career in security and making a difference, check out our careers page. We would love to see you grow with The Paladin Family.
Be sure to listen to The Difference Makers podcast and read our blog to learn more about our security professionals and why Paladin leads in the security industry.
Reader Interactions