For the third year in a row, Paladin has been named one of Canada's Best Employers by Forbes. It is with great pride that we receive this prestigious title. It is proof that we continue to impact people and communities across the country in the best way possible by showing them what the Paladin Difference truly means.
It has not been an easy couple of years to be an employer or an employee. Yet, the companies that have persevered are the ones offering services that are most needed in these challenging times.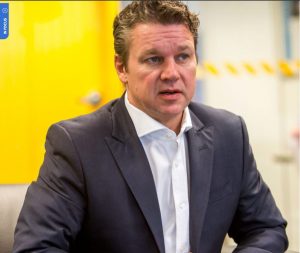 "These days, employees are voting with their feet in ways they never did before, so it's important to us to make sure we're the employer of choice," said Paladin CEO Ashley Cooper in an interview with CEO Magazine. "We focus on education and learning experiences for our people, on opportunities for growth from within. The battle for people that's unfolding right now across the world is intense, and if you're not seen as an employer of choice, you're not getting the good people. And if you're not getting the good people, you're not growing your company." He expands on how the company transformed from a team of four to a team of 20,000! For the full interview, click here.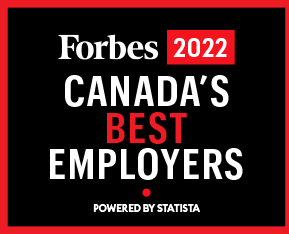 Meaningful footprints are marked by amazing people and it is because of our employees that we receive this title. The Paladin Family keeps bursting with growth, talent, and commitment that reinforces our values as well as our goals, making us a unique workplace that leads in the security industry.
President Chad Kalyk also wears this title with pride. "The truth is, our industry has proven itself as an essential service and we continue to be relied upon to meet the unprecedented demand for our services right across the country, which creates unrivaled opportunities for advancement and career growth. To meet this demand, our organization continues to focus on maintaining our position as the employer of choice, so we can retain and attract great people who embody the Paladin Difference. That is why so many of our initiatives focus on our biggest differentiator: our people."
What makes Paladin an employer of choice? How do we get "great people"? Here are a few key strengths that Paladin focuses on:
Champion Culture
A company's culture influences results from top to bottom. Paladin Security has been repeatedly recognized as one of Canada's Most Admired Corporate Cultures. Our people-first approach is what sets us apart. Through our award-winning culture, we help our people take their careers to the next level and discover their potential in their ideal roles.
Promotion-from-within Philosophy
This is a very simple yet powerful asset. Paladin believes that the best way to create a strong team is through employee development. Through our coaching programs, an employee can plot their own career path within our organization, lending stability to our workforce and a sense of career ownership. There are many promotion-from-within stories that inspire employees to grow professionally and personally. You can also dive into our bi-weekly feature, Paladin Then & Now, where we showcase amazing and inspirational stories of our employees rising through the ranks.
Industry-leading Training
Paladin has earned a national reputation as the leading training organization within the security industry. We believe in equipping our employees with the best-in-class training and knowledge through specialized courses and continuous mentorship and coaching. Our company-paid training goes beyond current industry standards, ensuring that our employees are ready to perform with the tools and confidence they need to be successful.
Above and Beyond Leadership
The leaders, innovators, and mentors are the heart and soul of Paladin Security. Many members of our leadership team started as Security Officers, a growth progression that has been key in helping Paladin revolutionize security practices in the industry. The commitment to create and maintain an environment where everyone feels included and where success is recognized is one of our leadership's main differentiators.
The Paladin Family
Paladin Family doesn't just mean having fun at work. It's the support that each of our employees receive from anyone at Paladin, whether it's pursuing personal passions, having your back, or pushing you to be your best. Our resiliency and continuing to show up for one another positively impact our customers and the communities across the country. It's a team effort all the way, and that's what makes Paladin a great place to work.
How we got selected.
In collaboration with analytics firm Statista, Forbes selected Canada's Best Employers 2022 based on an independent survey of over 10,000 Canadian employees working for companies employing at least 500 people in their Canadian operations. They were asked to rate how likely they would be to recommend their employer to others and to also nominate an organization other than their own. The final list ranks the 300 employers who received the most recommendations. According to Forbes, the title serves to reinforce Paladin's reputation as an employer of high quality.
Click here to read the full story in Forbes magazine.
Each year, Paladin continues to grow and push the boundaries, all while staying in line with our goals and values. If you think that endless opportunities and creating your own career path within an award-winning company culture in a booming industry are attractive, then maybe the Paladin Family is the right fit for you. Feel free to check out our careers page. We would love to see you grow with us!
Reader Interactions