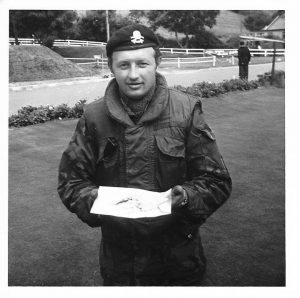 Peter Wood has been a part of the Paladin Family in Prince Edward Island for over two years, working in the Emergency Room department of a medical facility. As a Veteran in the British Army, he shares his profound experience with us.
(Photo: While serving in Northern Ireland, Peter found a cache of Semtex explosive, 1971)

What service branch were you with and how long did you serve?
I served in the 17/21st Lancers of The Royal Armoured Corp of the British Army for 24 years mainly with Arab Forces in Oman, Aden, Kuwait, Sharjah, Bahrain, Abu Dhabi and Lebanon. I also saw service in Libya and Northern Ireland whilst the IRA troubles were in full flow during the 1970's.
What skills/values did you develop while in service that helped you to be successful in your role?
Being in the Military, the most important roles that you learn are first and foremost security and toleration of people who are less well off than yourself, by this I don't mean financially I mean their safety, their standards of life, the oppressed who have very few means to defend themselves but are, nonetheless, brave human beings. I also learned not to force my way of life on them while defending their liberty, we defend their right to live the way they want to.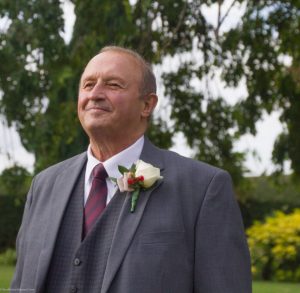 If you could give advice to someone following in your footsteps today, what would it be?
I loved the military life, the comradeship, the travel and sometimes the danger I faced for the sake of others. If you have any ideas about becoming a Soldier, Sailor or Airman then go for it but you have to give it your all, half measures are no good. It can be very demanding and sometimes heart breaking, you see things that you never would as a civilian.
What does Remembrance Day mean to you?
I count myself as very, very fortunate that I am alive today but everyday I remember my friends and even people I never really got to know who were not so lucky and gave their all for what they truly believed in, but for that one day of the year I relish seeing our 'Old Contemptible's' paying tribute to our fallen heroes, our severely injured heroes and if you ask every single one of them if they see it as a chore or an honour the answer will always be an honour. OR GLORY, AYE.
(Photo: Peter as a Best Man at his younger brother's wedding, 2014)