We are thrilled to introduce Darren Reid, who will be assuming the role of Vice President for Atlantic Canada, overseeing our operations in Nova Scotia, New Brunswick, and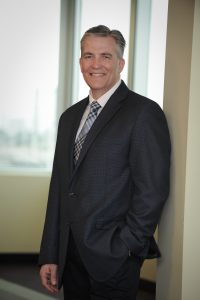 Newfoundland.
Darren joins Paladin after a long and accomplished career in law enforcement and private security with 30-plus years of combined national and international experience. He is a security professional and expert in security operations, administration, and training. In recent years he has managed security programs in Ontario and Newfoundland, working in the corporate tower, healthcare, and post-secondary verticals.
Darren's leadership and oversight will provide even further growth to Paladin's accomplishments in Atlantic Canada, including our recent contract with Horizon and Vitalite Health in New Brunswick, Halifax International Airport in Nova Scotia, and Eastern Health in Newfoundland.
Darren's Journey
He started his career as a member of the Royal Ulster Constabulary, the former police force in Northern Ireland, where he rose to the rank of Sergeant before relocating to Canada and joining the Peel Regional Police in Ontario. After finishing his 23-plus year career in law enforcement, Darren transitioned to a senior position with Ontario Power Generation, where he oversaw their Security & Emergency Services and helped create their first armed security force.
Empowering Leadership
Darren is a senior leader who builds and empowers high-performing teams and creates strong collaboration with stakeholders at all levels. He believes in identifying continuous improvement opportunities in program administration and operational effectiveness. He also maintains that cross-functionally is key to achieving best practice results and excitedly takes on new challenges while keenly exploring all solutions.
Powerful Experience
Darren's experience encompasses criminal investigations, anti-terrorist intelligence & surveillance, risk & liability mitigation, training, and development. He has conducted numerous threat-risk and security program assessments, identifying gaps while creating corrective action plans along with training course design, development, and delivery.
"His years of experience in the public and private sectors help bolster Paladin's already strong team in the Atlantic Region. Having worked with Paladin as a client for the past seven-plus years, Darren is very familiar with our commitment to excellence, and his people-first approach perfectly aligns with Paladin's CARE culture." – said Executive Vice President Blair Davenport.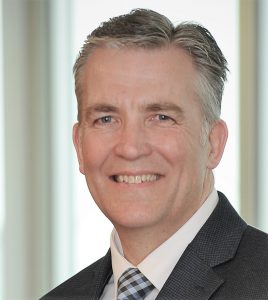 In his free time, Darren enjoys working out at the gym, following rugby union, listening to music, cooking, and being with family as much as possible.
We are incredibly excited to have you with us, Darren. Welcome to The Paladin Family!
If you are interested in working with great leaders like Darren while starting a meaningful and rewarding career in security, check out our careers page. There are endless opportunities to create your own career path with our Promotion-from-within Philosophy.
Be sure to listen to The Difference Makers podcast and read our blog to learn more about Paladin and the exciting world of security.