On July 16, 2020, Paladin welcomed our new Executive Vice President, Tony York, to the Paladin Security Group. As a security expert, business leader, and mentor, Tony brings a wealth of knowledge and experience to this role that will undoubtedly benefit our clients and our team.
With an incredible track record of developing and strengthening security programs, Tony is well-known for being an engaging and influential leader in the healthcare security field. He has had a tremendous impact on shaping the overarching policies and procedures that are widely used in all leading healthcare facilities. A great deal of this results not only from co-authoring Hospital and Healthcare Security, which is considered to be the definitive book on hospital security, but also Tony's ability to deliver safe patient care environments while working for HSS Inc. (formerly Hospital Shared Services Inc.).
Tony's career spans over 25 years and includes some incredible accomplishments. His journey is an inspiration to many budding professionals, as he too started his career in uniform, like so many of our Paladin Family.
In June 1994, Tony joined HSS Inc., an organization owned by Colorado Hospitals. This experience provided him with insight into the healthcare delivery systems, which contributed valuable lessons on what it takes to secure the healthcare environment.
Tony stepped into the industry wearing a security guard uniform. He knew every single position in the industry was important for protecting customers and helping companies succeed, so he wore his uniform with pride. Eventually, Tony's determination and warm personality allowed him to work up the ladder, and he was always grateful to have support from his employer. Promotion from within is exactly where Paladin Security and Tony York are aligned.
I enjoy sharing my story of growth in the security industry, especially if it inspires others. I always want to help others feel confident that with hard work, perseverance, and a drive to be a life-long learner, there are many opportunities to grow as security professionals and leaders. Both Paladin and I recognize the importance of focusing on elevating others in pursuit of making the world a safer and friendlier place.
­- Tony York, EVP
The drive behind Tony's success is his passion to continuously improve upon traditional security programs, while being innovative in keeping healthcare safe. As a result, he has spent a considerable amount of time on combating violence in healthcare, specifically patient generated violence against staff and security teams.
Before leading a team of over 4,000 people, Tony served as the Chief Operating Officer and Senior Vice President of Security at HSS Inc. In these roles, he was responsible for directing the protection efforts of hospitals across America, especially in the Rocky Mountain Region and Western US.
A Prominent Member of the Healthcare Community
Tony is passionate about sharing knowledge and best practices. As a result, he has been heavily involved in furthering our industry. Below are some of the highlights from his career:
Healthcare Security Mentor & Leader
As a leading voice in the international security industry, Tony frequently provides lectures and mentorship on healthcare security and leadership. He is also a Past President and Board Chair on the International Association for Healthcare Security and Safety (IAHSS), as well as a long-standing member of the Council on Guidelines.
Hospital and Healthcare Security Book
Enhancing the professional literature of the security industry is a value of Tony's, and one that he regularly contributes to. In fact, Tony is best known for co-authoring two editions of the book, Hospital and Healthcare Security. Paladin's previous Chief Operating Officer and now Senior Advisor, Don MacAlister, also co-authored the latest edition alongside Tony.
Certifications in Healthcare & Security
Tony was the youngest security professional to be board certified in security management with the Certified Protection Professional (CPP) designation. Additionally, he is also a Certified Healthcare Protection Administrator (CHPA).
B.S. in Criminal Justice, M.S. in Loss Prevention and Safety, & Executive MBA
At an early age, Tony knew the security industry was his calling. While studying to achieve his B.S. in Criminal Justice from Appalachian State University, Tony also pursued a private security concentration to complement his degree. Once acquired, he married his high school sweetheart and soon went on to obtain a M.S. in Loss Prevention and Safety from Eastern Kentucky University. Tony helped keep hospitals safe and secure for 10 years before completing his Executive MBA from the University of Denver. He realized the importance of incorporating security principles with aspects of the business community, which is what inspired him to become proficient in the business of security.
A Bright Future Ahead
Stepping into the role of Executive Vice President, Tony will be working very closely with our operational teams and working directly with our clients. Although Tony's background is heavily suited towards healthcare, Tony has well-rounded experience in many industries across North America. We look forward to leveraging his knowledge to continue to improve and build upon our services.
When asked why Tony Joined the Paladin Security Group, he replied "The biggest reason I joined Paladin is the culture. There is a such a true and authentic focus on who really drives the success for the organization – everyone! The emphasis on the importance of every security officer, every shift supervisor, every site manager, every customer success manager, and every member of team working behind the scenes to make Paladin a great organization is evident. The mere fact that the owners are the leadership team and all work full-time in the business, is a model I strongly believe in. It is such a differentiator in the industry, and it will continue to drive success for the Paladin family of companies."
Tony's mentoring and leadership skills compliment Paladin's core value of developing our employees and offering promotion from within. On top of Tony's ability to help our clients grow their security program, Tony will also be instrumental in developing our up and coming stars.
"I am looking forward to being surrounded by other like-minded, career-oriented security professionals.  It has long been an ambition of mine to raise the bar of professionalism in the security industry. This happens by developing staff and being innovative, which are two qualities deeply embedded in the fabric of Paladin. When you couple this with the patient-centric care focus of Paladin's largest industry served, it creates a great recipe for success. At heart, I am a competitive person and love to create win/win scenarios for the customer (and their customers) and the organization. When this happens, success follows!"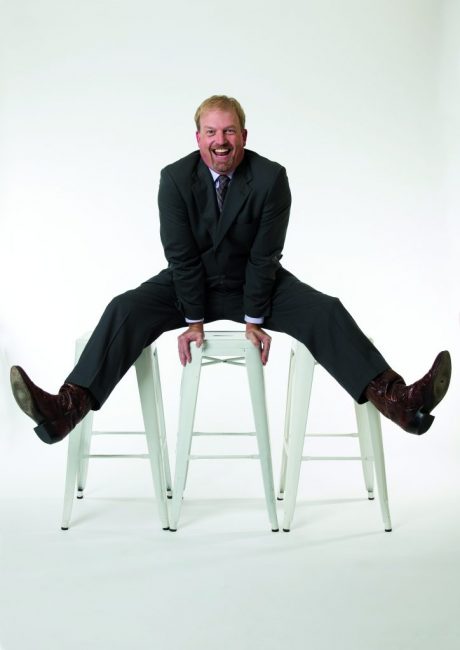 – x –
Please join us in welcoming Tony York to the Paladin Security Group by leaving a comment below!
Reader Interactions