Construction is consistently Canada's deadliest industry to work in. According to the Association of Worker's Compensation Board of Canada, in 2018 there were 199 occupational fatalities in the construction sector. In fact, south of the border, fatal injury rates in the U.S. construction industry are higher than in every other industry.
This should come as no surprise since construction workers may be exposed to risk from power tools, machinery, hazardous materials, falling objects and dangerous heights. Due to the nature of the job and the work environment, construction sites have many potential health and safety hazards.
Relying on the government's safety regulations is a must, but not enough. Employers and workers need to go beyond the regulatory requirements to ensure the health and safety of workers on construction sites.
Top 5 Health and Safety Risks in Construction
The most common health and safety hazards on construction sites can be filed under the following categories:
We'll cover tips for mitigating each of them below.

Heavy Equipment Operation Safety Tips
Construction workers are at high risk when operating or working around heavy equipment. Heavy equipment hazards include being struck or crushed by equipment and loads that aren't properly secured.
For Employers
Supervision should ensure that workers are complying with regulatory requirements at all times.
Heavy equipment should be properly maintained.
Manufacturers' operating manuals should be readily available for workers who must be trained on equipment operation.
For Workers
Do not operate heavy equipment machinery without the help of a dedicated signaler.
If you are not qualified, competent, and trained to do so, and if you do not have the required or necessary licenses/tickets to do so, do not operate heavy equipment machinery.
Do not use power equipment without proper guards.
Familiarize yourself with the operating manual.
Do not wear baggy clothing and tie back long hair when operating equipment with mobile parts.
Do not operate heavy machinery unless there is a clear view of the pathway.
Operate machinery as per manufacturers' operating manuals.

Ergonomics Safety Tips
Workers are often required to do manual handling, which can lead to musculoskeletal disorders and injuries (MSI). Ergonomic hazards are most often due to repetitive movements, awkward positions, prolonged exertion, inadequate rest periods, cold temperatures, and lack of task variability. These factors place tension at unsafe levels on the body's musculoskeletal system.
For Employers
Take an audit of MSI hazards on the job.
Put precautionary measures in place to protect workers from MSI.
Alert workers to MSI hazards involved in their job.
Train workers on using proper body mechanics and lifting methods.
Encourage workers to report early signs of MSI symptoms or concerns to their supervisor.
Check in with workers to ensure that preventative measures are effective.
For Workers
Be aware of MSI hazards on the job.
Use proper body mechanics and lifting methods when lifting, lowering, pulling, and pushing.
Take adequate rest periods, intentionally resting the areas of the body that experienced exertion or stress.
Reduce repetition and engage in task variability.
Dress appropriately for cold temperatures.
Do not ignore early signs of MSI symptoms.
Report any signs or symptoms of MSI to your supervisor or manager immediately, do not wait.
Understand the worker's right to refuse unsafe work.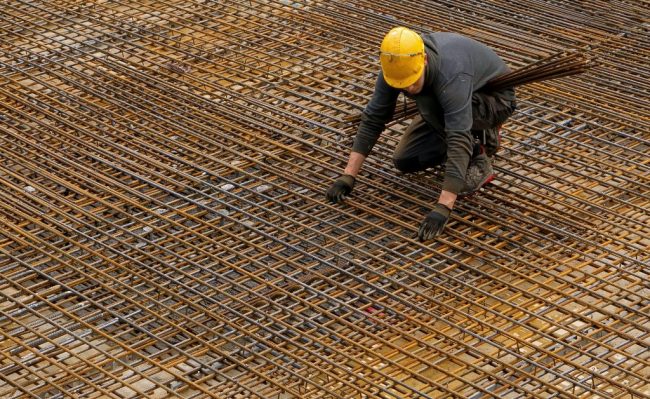 Occupational Disease or Illness Safety Tips in Construction
In a post-pandemic world, preventing occupational disease is more important than ever. An occupational disease is caused by exposure to a biological, chemical, or physical agent that affects the health of the worker. Hazardous agents causing occupational disease could be viruses, bacteria, asbestos, or even noise exposure – one of the most common construction health hazards.
For Employers
Prevent diseases spread by biological agents by providing proper toilet and clean-up facilities, proper waste removal, running water, and soap on site.
Prevent asbestos-related disease by reporting the number of hours each asbestos-exposed employee works to the Provincial Physician of the Ministry of Labour, or corresponding equivalent in your area. In addition, the Provincial Physician tracks hours and recommends medical exams when necessary.
Ensure employees are trained in the proper care, use, and limitations of PPE.
Employers are required to provide workers with appropriate respiratory protection wherever workers are exposed to a hazardous substance that meets or exceeds the exposure limit.
Prevent hearing loss by providing workers with appropriate hearing protection. For example, screen for hearing loss by testing hearing prior to employment as well as occasional testing throughout employment.
For Workers
Practice good personal hygiene on site. Read the Infrastructure Health and Safety Association's guidelines for maintaining good personal hygiene on construction sites.
Follow safety protocols at all times.
Ensure you wear PPE at all time when required to do so.
Report unsafe conditions to supervisors.
Maintain a record of your exposure to asbestos or any other hazardous substance using your local exposure registry.
Understand the worker's right to refuse unsafe work.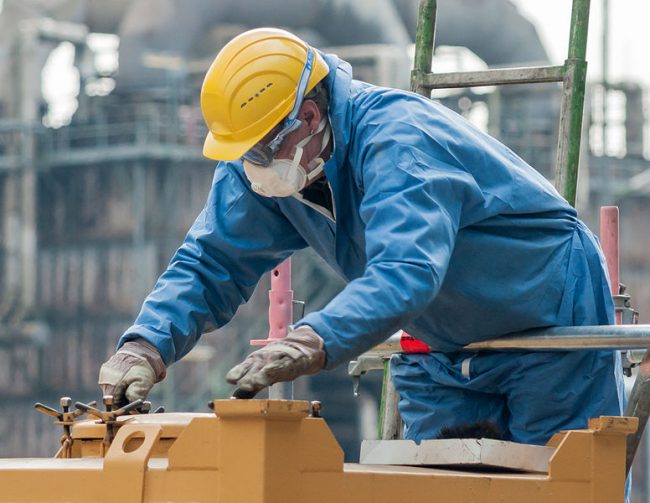 "Struck-by" Hazards Safety Tips
The presence of vehicles and mobile construction equipment on site puts workers at risk of serious injury or death.
 For Employers
Plan for construction projects to avoid or minimize reversing vehicles.
Ensure that signalers and equipment operators are well-trained.
Ensure that adequate signage is in place where vehicles or mobile construction equipment is driven.
Make supervisors in charge of ensuring that workers are wearing high visibility clothing.
 For Workers
Operate mobile equipment and vehicles in a safe manner.
Report equipment defects to the supervisor.
Report any known workplace hazards to the supervisor.
Understand the worker's right to refuse unsafe work.
Do not operate vehicles without the help of a dedicated signaler.
Do not operate vehicles unless there is a clear view of the pathway.

Fall Hazards Safety Tips
Falls are one of the most common causes of critical injuries and fatalities at construction sites. Poor lighting, lack of guardrails, unguarded openings in surfaces, missing protective equipment, messy working conditions, and many other factors contribute to the risk of falling.
For Employers
Train workers on the proper use of the fall protection system.
Provide adequate supervision and work safety planning.
Instruct supervisors to monitor the use of personal protective equipment.
Train workers to keep work spaces tidy.
Inform workers of potential fall hazards as well as the safety practices required to prevent falls.
For Workers
Only work at high heights after undergoing proper fall prevention training.
Understand the worker's right to refuse unsafe work.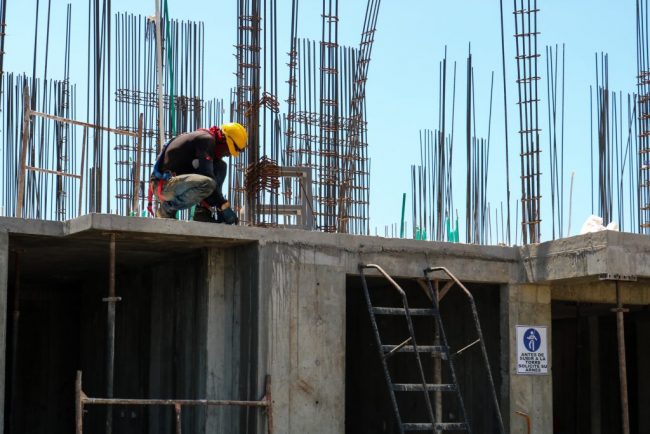 Construction Site Security
The Canadian construction industry lodges over $46 Million in theft claims each year. With predictable work schedules and high-value materials and equipment on site, construction sites are magnets for theft and vandalism.
For Employers
Use secure perimeter fencing with limited entry points and

access control systems

.

Implement construction site

video surveillance

. 

Hire security personnel

to monitor construction sites during and after hours.

Document security procedures including immobilizing vehicles and securing equipment away from perimeter fencing when not in use.

Use ample lighting to minimize blind spots.

Keep records of all equipment.
For Workers
Mark all personal tools and property with your name and contact information.

Ensure all equipment is locked up or immobilized when not in use.

Follow all site security procedures and those implemented by your employer.

Be aware of and report suspect people or activities.

Don't engage in behaviour that would cause suspicion such as loitering near equipment or failing to follow security procedures.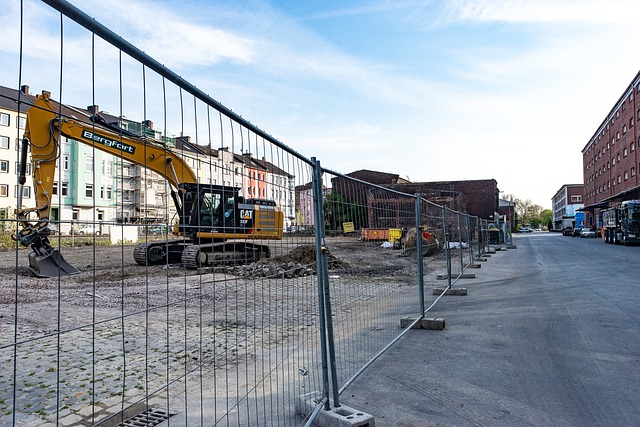 Winter Construction Safety Tips
Bad weather can wreak havoc on construction sites. Rain, ice, and pooling water can make the site and the machinery exponentially more dangerous for construction workers to operate. Furthermore, dealing with the inclement weather can push timelines, putting General Contractors and trades on edge and tempting them to cut corners and regain time. 
Especially when the weather turns, it's important to put safety first. 
For Employers
Make site maintenance a priority. Proactively plan for snow and ice removal within trade contracts and ensure site supervisors are enforcing these agreements. 

Develop site logistics plans that note pedestrian and vehicle travel paths, which will be cleared and maintained in inclement weather.

Educate staff on the occupational safety and health risks of cold weather construction including the signs of frostbite and hypothermia. 

Provide heated, sheltered break areas, where workers can warm up and dry out, as needed.

Adjust schedules as needed. Bad weather can slow progress, but safety should always be the priority.
For Workers
Pay attention to walking and working surfaces. Be aware of water, ice, and other cold weather hazards.

Inspect all vehicles and machinery thoroughly before operation. Request and refer to inspection checklists for guidance.

Plan for more frequent breaks and be aware of where heater facilities are located. 

Wear personal protective equipment including warm, water-resistant garments and high-visibility gear.

Be extra diligent with standard safety procedures, especially fall restraints and vehicle operation practices.

Stay informed on weather forecasts so that you can plan ahead. Dress appropriately and allow adequate travel time and break time.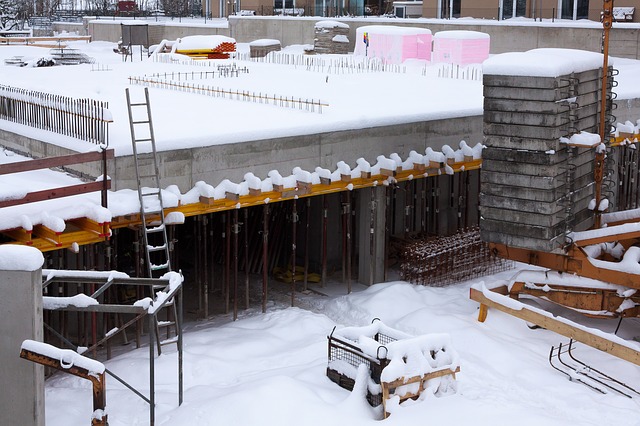 Summer Construction Safety Tips
Warm, dry weather is a dream for project managers, interested in keeping projects on target, but can be a safety hazard on construction sites. When temperatures rise, the risk of dehydration, heat stress, and equipment overheating increases as well. 
High heat puts construction workers at an increased occupational health and safety risk for long term impacts of sun exposure — including skin cancer and vision impairment. When temperatures are high, it's everyone's responsibility to keep construction sites and the people working on them safe.
For Employers
Have ample water stations throughout the site with adequate flow to supply all construction workers. 

Educate your staff on the signs of heat exhaustion, heat stroke, and dehydration. 

Plan your schedule around the sunshine and high temperatures. Start earlier and avoid strenuous, outdoor work near midday. 

Mandate shaded cooldown breaks. Provide shaded areas where these can take place.

Provide personal protective equipment such as hats, nape guards, and breathable high-vis gear.
For Workers
Consider what you wear on hot days. Choose breathable garments and items such as hats and sunglasses, which will shield your skin and eyes from the sun. 

Bring personal supplies to help cope with high heat. Apply sunscreen before your shift and pack a reusable water bottle to make sure you can stay hydrated throughout the day.

Be aware of signs of heat stress and dehydration in yourself and others. 

Take frequent, shaded breaks and drink ample water to stay hydrated.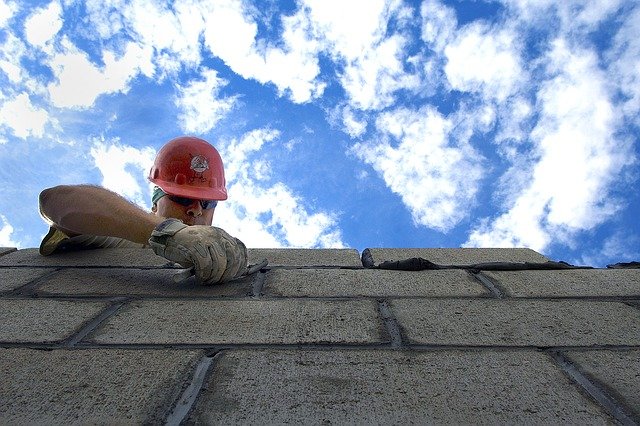 Important Safety Rules in Construction
The following general rules of safety apply at every construction site and across all construction occupations:
Ensure Personal Protective Equipment is worn at all times.
Do not use tools and equipment that aren't designed for the task at hand.
Decline unsafe work. All workers have the right to refuse unsafe work. If you have reasonable cause to believe that performing a job or task puts you or someone else at risk, you must not perform the job or task. However, you must immediately notify your supervisor or employer. They will then take the appropriate steps to determine if the work is unsafe and remedy the situation.
Follow safety protocols.
Keep the work site tidy.
Take security measures that monitor site activity and prevent vandalism and unauthorized equipment tampering around the clock.
We hope this article has been useful in outlining the common construction hazards and safety rules. Always work smart and be safe.
If you are interested in finding out how security guard services can keep your workers safe, contact us today for a free consultation.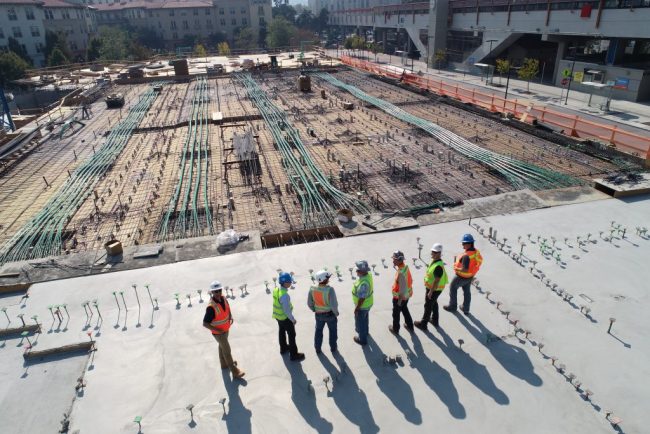 Reader Interactions